Five Plaques: Transformation Through Forgiveness Monument
Plaque One

The Monument to Forgiveness
Dedication: June 20, 2016.
The Monument was created by Dutch-born visionary sculptor Francis H. Jansen. It was gifted to Northeastern State University to honor Tahlequah as the End of the Trail of Tears. To inspire, evoke and encourage in all humankind the spirit of reconciliation, transformation and unity through forgiveness .
Plaque Two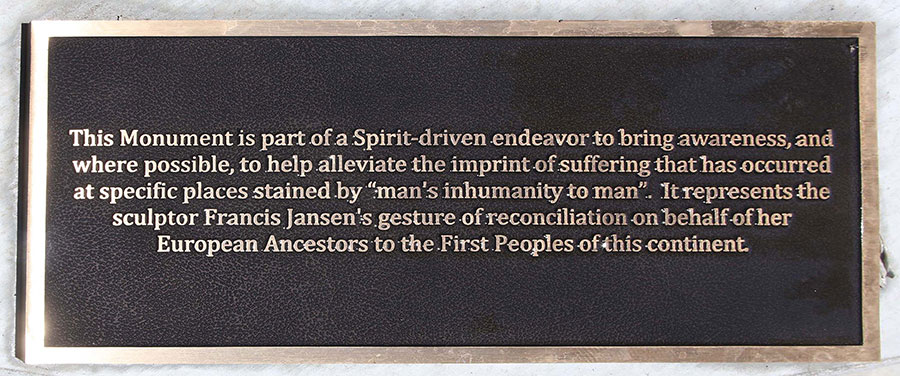 This Monument is part of a Spirit-driven endeavor to bring awareness, and where possible, to help alleviate the imprint of suffering that has occurred at specific places stained by man's inhumanity to man . It represents the sculptor Francis Jansen's gesture of reconciliation on behalf of her European Ancestors to the First Peoples of this continent.
Plaque Three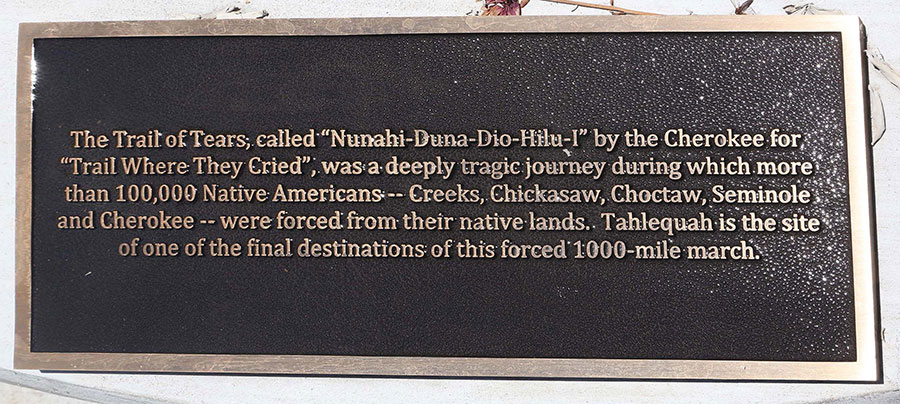 The Trail of Tears, called Nunahi-Duna-Dio-Hilu-I by the Cherokee for Trail Where They Cried , was a deeply tragic journey during which more than 100,000 Native Americans - Creeks, Chickasaw, Choctaw, Seminole and Cherokee were forced from their native lands. Tahlequah is the site of one of the final destinations of this forced 1000-mile march.
Plaque Four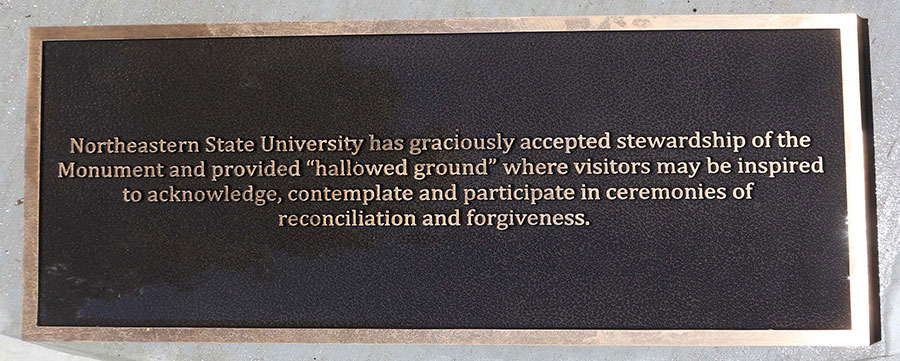 Northeastern State University has graciously accepted stewardship of the Monument and provided hallowed ground where visitors may be inspired to acknowledge, contemplate and participate in ceremonies of reconciliation and forgiveness.
Plaque Five

The Monument to Forgiveness stands as an invitation to all humankind to embrace healing through forgiveness so that we may join in unity to create a more peaceful, compassionate and sustainable future.

Forgiveness begins in the heart of each one of us --- forgiveness of the Other being intimately entwined with forgiveness of Self.