Seminary Hall: More Than Just a Building at NSU
From the day it opened in 1889, the true character of Seminary Hall has been defined by the people who study, teach, and work there. While tastes and social mores have changed, youthful spirit and a yearning for life's experiences continue to echo in the hallways.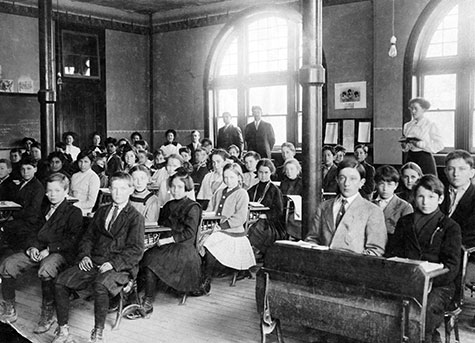 Alice Timmons Class 1905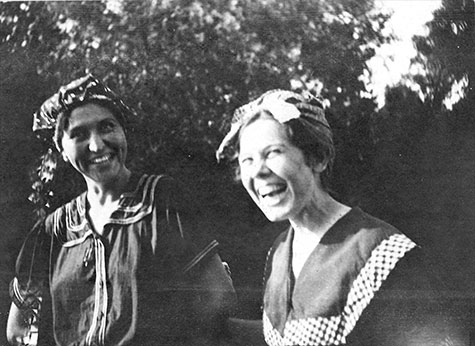 Fan Ross Duncan and Sallie Parris Foreman 1900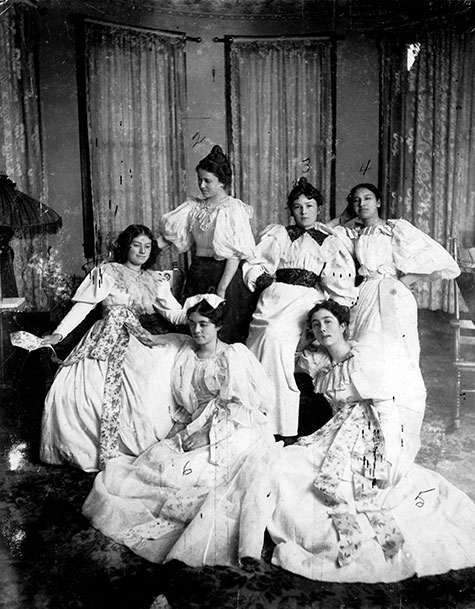 Parlor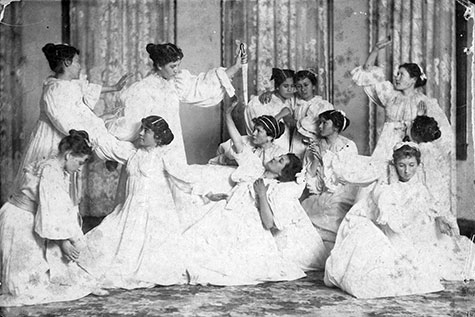 Parlor Daggar Grouping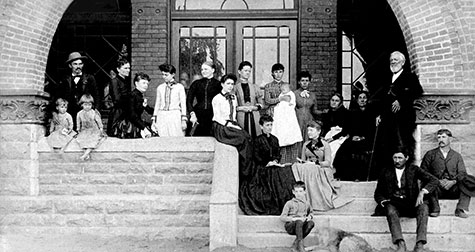 Female Seminary Teachers Helpers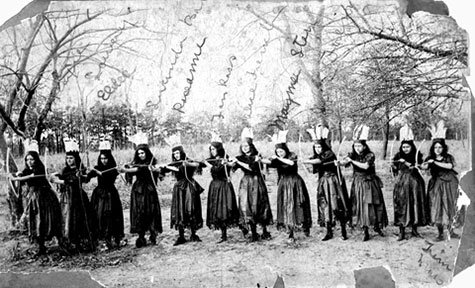 Indian Costumes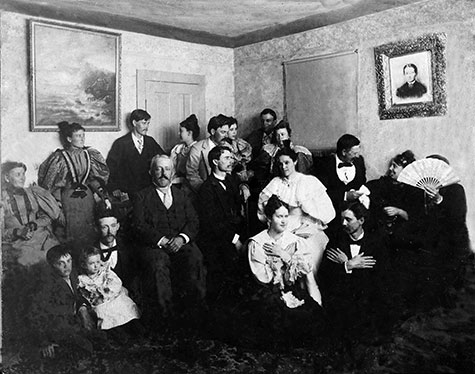 Music Club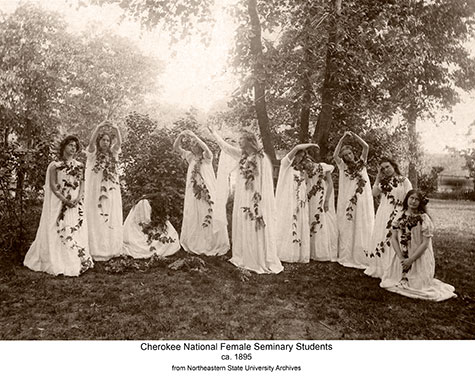 Isadora Duncan Poses. Cherokee National Female Seminary Students, ca. 1895. From Northeastern State University Archives.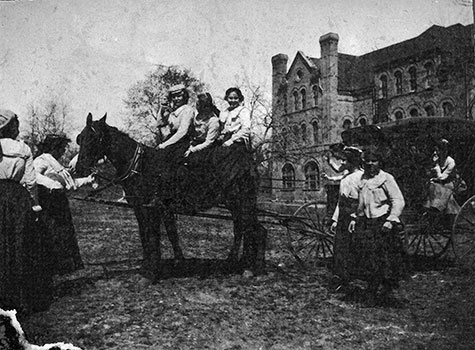 Girls in Buggies