Featured Historians for the History of Seminary Hall
Dr. Brad Agnew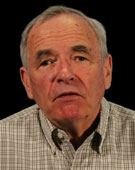 Brad Agnew is a native Oklahoman whose family came to the Unassigned Land in 1889. After serving a four-year tour in the U.S. Army in Germany and several posts in the United States, he returned to the University of Oklahoma where he earned his master's and doctorate degrees in history. He began teaching at Northeastern State University in 1968 and served as director of the library, chair of the geography and history departments, and director of the master's program in American Studies.
His main area of historical research focuses on Oklahoma and its people. He has written several books, including a history of NSU for the university's centennial in 2009, many articles and book reviews, and a half dozen slide-tape and television documentaries. He is currently working on a biography of a Civil War veteran who was a prisoner of war at Andersonville and Florence Confederate Army internment camps. The university named Agnew an NSU Centurion in 2011.
Dr. Carl Farinelli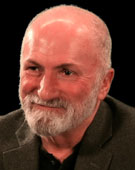 Carl Farinelli s path to his current position as Professor of Educational Foundations and Leadership at Northeastern State University is unique. After dropping out of high school in Madison County, Arkansas in1968, he received his GED diploma from a job corps center in San Marcos, Texas. He later earned his bachelor's degree in English and German and his master's degree in Educational Counseling from Sam Houston State University in Huntsville, Texas.
After 15 years as a teacher, counselor, and principal in Houston inner-city schools, NSU hired Farinelli in 1988. His dedication to teaching is rivaled only by his passion for musical performance and pedagogy. Farinelli won the 2000-2001 Faculty Circle of Excellence Award for Teaching, the 2009 Modeling the Way award, and the university named him as an NSU Centurion in 2012.
Beth Herrington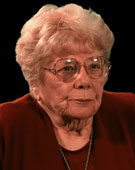 Beth Herrington is a highly trained musician who earned her bachelor's degree in music education at Northeastern State University and her master's in music at George Peabody College in Nashville, Tenn. She also completed post-master's work at the University of Tulsa and earned additional hours of credit in Organ Performance from the University of Arkansas.
Her passion for history and genealogy is well-known and has resulted in three books and numerous articles in journals of music, history and genealogy. Beth is the current chair of the City of Tahlequah Historic Board and founder and board member of the Historic Thompson House. She was honored as Tahlequah Public Schools Teacher of the Year twice and the university named her as an NSU Centurion in 2010.
Dr. Gary E. Moulton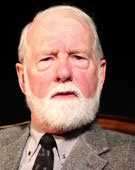 Gary E. Moulton is a native Oklahoman and Vietnam veteran who earned his bachelor's degree from Northeastern State University and his master's degree and doctorate degrees from Oklahoma State University. The foremost authority on Cherokee Chief John Ross, Moulton is the author of a biography and editor of a two-volume edition of the papers of the 19th century tribal leader. Nationally, he is better known for his 13-volume edition of the Journals of the Lewis and Clark Expedition. A Thomas C. Sorensen Professor Emeritus of American History at the University of Nebraska, Moulton won the J. Franklin Jameson Prize for Outstanding Editorial Achievement from the American Historical Association in 1990.
In 2005, the Oklahoma Historical Society elected Moulton to the Oklahoma Historians Hall of Fame and the National Society of the Daughters of the American Revolution presented him with the Medal of Honor. Former President and Mrs. George W. Bush invited him to the White House to inaugurate the Lewis and Clark bicentennial in July 2002.