Amber Whisenhunt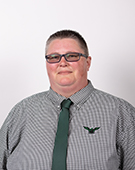 Amber Whisenhunt
Assistant Professor
Accounting Broken Arrow
Office Location
Broken Arrow
Broken Arrow Business & Technology 124C
(918) 449-6517
Bio
Assistant Professor of Accounting at NSU since Spring 2018.
Education:
OtherCoursework completed for Doctorate in Accounting, stopped ABD, Accounting, University of Oklahoma, 2015
OtherBA & MA Accounting , Accounting, University of Oklahoma, 2002
The overlap of strategy and innovation with accounting and judgment and decision making.
Any accounting, with my favorite topics being Cost and Tax Accounting. I teach a variety of courses at NSU, including Cost I, GNP, Financial, Managerial, Accounting Analytics, Intermediate I & II, Advanced, Accounting Theory, Tax I, Accounting Practicum (VITA), and University Strategies.
Presentations:
Employing Tax Professionals in Financial Statement Audits: Implications for Audit Effectiveness - University of Wyoming - - January 2011
Leveraging Social Media in Higher-Ed - 2019 ACBSP Region 6 Fall Conference - OKLAHOMA CITY, OK - October 2019
Managing the Zoom Classroom - Workshop Series - - March 2020
Courses Taught:
ACCOUNTING TAX PRACTICUM - ACCT 3603 - Spring 2022
COST ACCOUNTING I - ACCT 3203 - Spring 2022
INCOME TAX ACCOUNTING - ACCT 3003 - Spring 2022
ACCOUNTING ANALYTICS - ACCT 3613 - Spring 2022
ACCOUNTING ANALYTICS - ACCT 3613 - Fall 2021
UNIVERSITY STRATEGIES - UNIV 1003 - Fall 2021
GOV AND NOT-FOR PROFIT ACCT - ACCT 3353 - Fall 2021
COST ACCOUNTING I - ACCT 3203 - Fall 2021
ADVANCED ACCOUNTING I - ACCT 4403 - Fall 2021
INTRO TO MANAGERIAL ACCOUNTING - ACCT 2203 - Summer 2021
INTERMEDIATE ACCOUNTING I - ACCT 3303 - Fall 2020
UNIVERSITY STRATEGIES - UNIV 1003 - Fall 2020
COST ACCOUNTING I - ACCT 3203 - Fall 2020
SELECTED TOPICS IN ACCOUNTING - ACCT 3503 - Fall 2020
ACCOUNTING TAX PRACTICUM - ACCT 3603 - Spring 2020