Joseph Shetler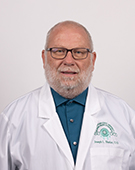 Dr Joseph Shetler
Assoc Prof/NSUOCO Clinic Chief
College of Optometry Admin
Office Location
Tahlequah
Optometry None
(918) 444-4037
Bio
Dr. Joseph Shetler currently serves as an Associate Professor at Northeastern State University Oklahoma College of Optometry, where he teaches practice management courses. Prior to accepting this position, he was the senior partner in a multi doc, multi-location practice in Western Nebraska and South Dakota. Dr. Shetler served in this area for 25 years. He graduated from Indiana University with honors in 1985 and is a lifelong Hoosier basketball fan. Dr. Shetler has been recognized as Nebraskas young optometrist of the year, optometrist of the year and received Nebraskas distinguished service award. Dr. Shetler is a diplomate of the American Board of Optometry.
Education:
OD, Optometry, Indian University School of Optometry, 1985
BS, Vision Science, Indian University School of Optometry, 1984
Previous Projects:
Survey to evaluate electronic medical records
Evaluation and comparison of practice management courses providing optometric education in the United States
Research project designed to evaluate and analysis standard lighting for visual field analysis.
Optometric Practice Management
Grand Rounds, (Clinical Studies)
Clinical Optometric Supervision
Presentations:
A Day in the Life of an Optometrist - Ocular Disease Update - Branson MO - June 2016
Anterior Segment Laser Hands On Workshop - Laser Course - NSUOCO - Tahlequah, OK - July 2016
Associate Contracts - Resident Seminar - Tahlequah OK - September 2018
Clinical Workshop: Intro to Therapeutic Lasers - NSUOCO Advanced Procedures - St . Louis MO - June 2019
Courses Taught:
PRACTICE DEVELOPMENT/ADMIN II - OPT 7143 - Fall 2020
PRACTICE DEVELOPMENT & ADMIN I - OPT 6243 - Spring 2020
OPTOMETRIC CASE STUDIES I - OPT 6081 - Summer 2019