Deborah Petrik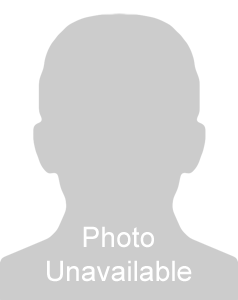 Dr. Deborah Petrik
Assistant Professor
Biology
Office Location
Tahlequah
Science Building 142
(918) 444-3831
Bio
I got my B.S. and M.S. in 1994, and 1996, respectively, both from University of Illinois. I was an Agriculture major interested in genetic engineering in crop plants, to make them resistant to diseases, have higher yields, etc. I was the first person in my immediate family to get their college degree. Over the next 13 years, I worked for two agricultural biotech companies before returning to college to obtain my PhD from Illinois State University in 2015. I went on to post-doc at Penn State University, where I got to teach in addition to performing research. I then taught as a Visiting Asst Prof at Rhodes College in Memphis, TN for one year before arriving here. I love to hike, fish, camp, and play with my two young dogs.
Education:
PhD, Biological Sciences, Illinois State University, 2015
MS, Agronomy, University of Illinois, 1996
BS, Agricultural Sciences, University of Illinois, 1994
My research interests lie in studying plant cell wall biosynthesis, and its modification during development and as a response to stress; particularly aspects that make grasses unique from other plant types. This research has applications in food, biofuels, and textiles.
I love teaching genetics and molecular biology lecture and lab courses. I have experience in teaching flipped classrooms as a Post-doctoral Researcher/Educator at Penn State. I am excited to mentor students interested in research as well.
Intellectual Content:
CRISPR-Cas9-Mediated Genome Editing of the Model Grass Species Brachypodium distachyon (Book, Chapter in Scholarly Book-New), Teaching & Learning, Published, July (3rd Quarter/Summer), 2020
BdGT43B2 functions in xylan biosynthesis and is essential for seedling survival in Brachypodium distachyon (Journal Article, Academic Journal), Discovery, Published, April (2nd Quarter/Spring), 2020
BdCESA7, BdCESA8, and BdPMT utility promoter constructs for targeted expression to secondary cell-wall-forming cells of grasses (Journal Article, Academic Journal), Discovery, Published, February, 2016
pCoumaroylCoA:monolignol transferase (PMT) acts specifically in the lignin biosynthetic pathway in Brachypodium distachyon (Journal Article, Academic Journal), Discovery, Published, March, 2014
Courses Taught:
GENETICS LAB - BIOL 3114 - Fall 2020
GENETICS - BIOL 3114 - Fall 2020
INTRO BIOLOGY I LAB - BIOL 1011 - Fall 2020
MOLECULAR BIOLOGY - BIOL 4543 - Fall 2020
RESEARCH IN BIOLOGY - BIOL 4411 - Fall 2020