Martha Parrott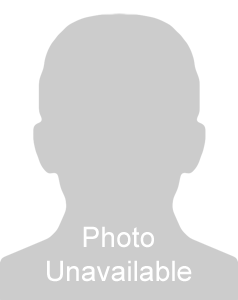 Dr Martha Parrott
Professor
Mathematics Broken Arrow
Office Location
Broken Arrow
Broken Arrow Science & Health 230
(918) 449-6536
Bio
Dr. Martha Parrott is Professor of Mathematics at Northeastern State University in Broken Arrow. She has served in a variety of leadership roles including Assistant Dean for the College of Science and Health Professions, Chair of the M. Ed. Mathematics Education program, and Chair of Mathematics and Computer Science. She is a former classroom teacher who today serves pre-service and in-service teachers of mathematics through undergraduate and graduate programs. Dr. Parrott is a
DaVinci Fellow
, an especially prestigious teaching award in higher education which recognizes her creative and innovative approach to teaching and learning. Her many honors and awards include Circle of Excellence for Teaching, NSUs Model the Way, and Women in STEM. Dr. Parrott also serves as the university coordinator of the Oklahoma Elementary Math Specialist program, serves all graduate students pursuing a mathematics emphasis with the STEM Education certificate, and directs the NSU Mathematics Clinic, an outreach initiative to serve the community. She presents nationally, publishes, and conducts research in the field of mathematics education.
Education:
EdD, Curriculum and Instruction Mathematics Education, Oklahoma State University, 2001
MEd, Administration and Supervision, University of Houston, 1989
BS, Mathematics, Oklahoma Christian University, Summa cum laude, 1985
Dr. Parrott's research interests focus on mathematics teaching efficacy beliefs among both pre-service and in-service teachers. She is also very interested in research related to growth and fixed mindsets.
Mathematics Content
Mathematics Education
Intellectual Content:
Transforming Leaner Mindset through Creative and Cost Effective Formative Assessment Strategies (Conference Proceeding), Teaching & Learning, Published, March, 2018
Courage, Passion, and Service: Fayes Story (Book, Chapter in Scholarly Book-New), Teaching & Learning, Published, 2017
Presentations:
Identifying and Implementing High Quality Math Tasks to Promote Student Reasoning and Problem Solving - National Council of Teachers of Mathematics - St. Louis/ Due to COVID - Virtual Conference - April 2021
Developing a Growth Mindset Learning Community - Tulsa Regional STEM Alliance Elevate and Educate COVID-19 - Virtual - May 2020
Implementing High-Impact Practices in Higher Education to Support Democracy, Opportunity and Voice - Campus Compact 20 Annual Conference - Seattle, WA/ Due to COVID Conference is Postponed - March 2020
The Importance of Town and Gown in Oklahoma Communities: Lessons Learned in Collaboration, Panelist - Engaged: Oklahoma Higher Education Network Inaugural Annual Symposium - Virtual - November 2020
Courses Taught:
GEOMETRY & MEASUREMENT - MATH 3413 - Summer 2020
MATHEMATICAL PEDAGOGY - MATH 5523 - Fall 2019
GEOMETRY & MEASUREMENT - MATH 3413 - Summer 2019
CAPSTONE EXPERIENCE - MATH 5992 - Fall 2018
TOPICS IN MATHEMATICS - MATH 3813 - Fall 2018
HONORS RESEARCH IV - MATH 4401 - Fall 2018
GEOMETRY & MEASUREMENT - MATH 3413 - Summer 2018
CAPSTONE EXPERIENCE - MATH 5992 - Spring 2018
CAPSTONE EXPERIENCE - MATH 5992 - Fall 2017
SEMINAR IN MATHEMATICS - MATH 5811 - Summer 2017
TOPICS IN MATHEMATICS - MATH 3813 - Fall 2016
INDIV ST/SPEC TOPICS IN EDUC - EDUC 4812 - Fall 2016
CAPSTONE EXPERIENCE - MATH 5992 - Summer 2016