Kenny Paris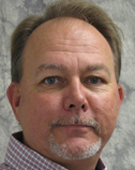 Dr Kenny Paris
Office Location
Tahlequah
Haskell Hall 209
(918) 444-3021
Bio
Dr. Paris has been at NSU since August 1996. Currently, he is a professor in the Department of Psychology and Counseling. He is a core faculty member in the Department's CACREP accredited Counseling program on the Tahlequah campus. Dr. Paris is a licensed psychologist in the state of Oklahoma.
Education:
PhD, Counseling Psychology, University of Oklahoma, 1996
MS, Psychological Services, East Central University, 1986
BA, Psychology and Sociology, East Central University, Cum laude, 1984
I have broad research interests and enjoy assisting students with their research projects. I am much more interested in helping students begin completing their own research versus a personal research agenda of my own.
Clinical Psychopathology
Abnormal Psychology
Group Process
Presentations:
Supportive education for American Indian students: The iCAN project. - International Positive Behavior Support Conference - San Diego, CA - March 2018
The 1, 2, 3s of Initial CACREP Accreditation - Association for Couseling Education and Supervison - Philadelphia, PA - October 2015
Courses Taught:
CLINICAL PSYCHOPATHOLOGY - COUN 5273 - Spring 2020
METHODS & TECHN OF COUNSELING - COUN 5413 - Spring 2020
COUNSELING RESEARCH - COUN 5903 - Spring 2020
GROUP PROCESS - COUN 5713 - Fall 2019
COUNSELING THEORIES - COUN 5163 - Fall 2019
INTERNSHIP IN COUNSELING - COUN 5804 - Fall 2019