Alexandra Meyers Ellett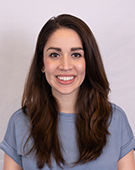 Dr. Alexandra Meyers Ellett
Assistant Professor
Psychology Broken Arrow
Office Location
Broken Arrow
Broken Arrow Education 263
(918) 449-6589
Bio
Dr. Meyers-Ellett earned her masters degree in 2014 in Clinical Mental Health Counseling and is an alumni of Northeastern State University. She went on to receive her Ph.D. in Counselor Education & Supervision in 2019 from the University of Arkansas. She is a Licensed Professional Counselor Supervisor in the state of Oklahoma and a nationally Registered Play Therapist. Dr. Meyers-Ellett is a Core faculty member in the CACREP-accredited Counseling program at NSU.
Education:
PhD, Counselor Education & Supervision, University of Arkansas, 2019
MS, Clinical Mental Health Counseling, Northeastern State University, Summa cum laude, 2014
BS, Psychology, Cameron University, 2009
Dr. Meyers-Ellett's research interests include exploring best practices and student preparedness in the field of Counselor Education. She is also interested in the efficacy of expressive and play techniques in the treatment of severe eating disorders.
Counseling Children & Adolescents
Practicum/Internship
Group Counseling
Counseling Theories
Intellectual Content:
Sand & Play: Using Expressive Interventions in Child & Adolescent Eating Disorders (Newsletter), Integration, Published, 2020
Presentations:
Eating Disorders 101 - CASA CEU Webinar - Fayetteville, Arkansas - 2020
Sand & Play: Using Expressive Interventions in Child & Adolescent Eating Disorders - MEDA Conference 2020 - Newton, Massachusetts - 2020
Using Expressive Interventions in Eating Disorder Treatment - Laureate Webinar Series - Tulsa, OK - 2020
Eating Disorders: Overview and Case Study - NWA Therapy Lecture Series - Fayetteville, Arkansas - 2019
Inclusivity and the Muslim Community in the Counseling and Helping Fields - American Counseling Association Conference - San Francisco, California - 2017
Experiential Groups in Counselor Training: A Study of Group Impact on Self-Efficacy - American Counseling Association Conference - San Francisco, California - 2017
An Introduction to Play Therapy - Arkansas Counselor Association Conference - Hot Springs, Arkansas - 2016
Group Supervision: The Six Thinking Hats Technique - Southern Association for Counselor Educators - New Orleans, Louisiana - 2016
Group Supervision: The Six Thinking Hats Technique - Arkansas Counselor Association Conference - Hot Springs, Arkansas - 2015
Courses Taught:
COUNSELING THEORIES - COUN 5163 - Fall 2020
PRACTICUM I - COUN 5603 - Fall 2020
PROFESSIONALISM AND ETHICS - COUN 5033 - Fall 2020