Douglas Martin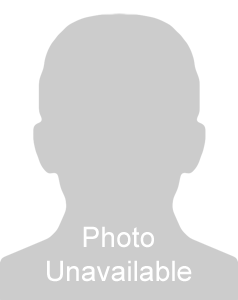 Dr Douglas Martin
Professor
Information Systems
Office Location
Tahlequah
Business & Technology B9C
(918) 444-2925
Bio
Grew up on a farm in Mayes County, Oklahoma. Graduated from Adair High School. Completed BA from NSU in 1986. Moved to Stillwater and completed Ph.D. in 1994. My first academic position was at Northwest Missouri State in Maryville, Missouri. In 2000 I was recruited to the private sector and worked in the construction industry for 20 years. I am thrilled to be back at NSU teaching in the Environmental, Health, and Safety program.
In my free time I enjoy working outdoors, woodworking, and trying to stay in shape.
I am married with two children, and a border collie.
Education:
PhD, Sociology, Quantitative Research Methods, Oklahoma State University, 1994
MS, Social Psychology, Quantitative Methods, Oklahoma State University, 1990
BA, Psychology, Northeastern State University, 1986
Fleet Safety Management
Distracted Driving and Risk Tolerance
Construction Safety Culture
Crane Operator Training Methods
Construction Industry Fatality and Injury Analysis
Video Based Training Methods
Machine Safety
Industrial Hygiene
Safety Engineering
Construction Safety Management
Business Statistics


Intellectual Content:
Net Capacity and Gross Load Calculation for the Manitex Boom Truck (Study Guide), Application, In Preparation; Not Yet Submitted,
Net Capacity and Gross Load Calculations for Operators of Manitowoc LBC (Study Guide), Application, In Preparation; Not Yet Submitted,
Net Capacity and Gross Load Calculations for the Grove TLL (Study Guide), Application, In Preparation; Not Yet Submitted,
Courses Taught:
HONORS RESEARCH III - ENVM 4402 - Spring 2022
BUSINESS STATISTICS - BADM 3933 - Spring 2022
FIRE PROTECTION MANAGEMENT - SAFM 3083 - Fall 2021
FIRE PROTECTION MANAGEMENT - SAFM 3083 - Fall 2021
HONORS RESEARCH II - ENVM 3402 - Fall 2021
INDUSTRIAL INTERNSHIP - TECH 4693 - Summer 2021
INDUSTRIAL INTERNSHIP - TECH 4696 - Summer 2021
INDUSTRIAL HYGIENE MANAGEMENT - SAFM 4423 - Spring 2021
PROCESS SAFETY MANAGEMENT - SAFM 4453 - Spring 2021
SPECIAL TOPICS IN BUS ADMN - MBA 5613 - Spring 2021
ERGONOMICS - SAFM 4433 - Fall 2020
HONORS RESEARCH I - ENVM 3401 - Fall 2020
MACHINE & MATERIAL SAFETY - SAFM 4413 - Spring 2020
HAZARDOUS WASTE MANAGEMENT - ENVM 3053 - Spring 2020
WORKERS COMPENSATION MGMT - SAFM 4513 - Spring 2020
APPLIED SAFETY ENGINEERING - SAFM 3413 - Fall 2019
ENVIRONMENTAL REG COMPLIANCE - ENVM 4233 - Fall 2019
SAFETY ADMIN AND PROGRAMS - SAFM 3403 - Fall 2019
INDUSTRIAL HYGIENE - SAFM 3423 - Fall 2019
INDUSTRIAL PROBLEMS - TECH 4673 - Summer 2019