Dianne Kirk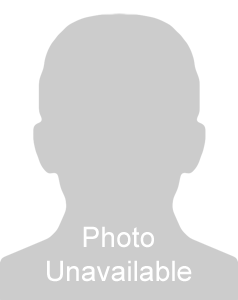 Dianne Kirk
Assistant Professor
Medical Lab Science
Office Location
Broken Arrow
Broken Arrow Science & Health 108
(918) 449-6411
Bio
Dianne joined NSU in 2015 as an instructor in Medical Laboratory Sciences, and a medical laboratory manager. Before coming to Northeastern, Dianne spent over twenty years in the clinical laboratory setting, and has more than twenty-five years in experience with biological sciences.
Education:
PhD, Biomedical Science, Oklahoma State University College for Health Sciences, Cum laude, 2020
MS, Molecular Biology, University of Akron, Magna cum laude, 1999
BS, Biology, University of Akron, 1996
OtherAssociate of Applied Science, Medical Laboratory Technician, Stark State College, 1987
Molecular testing. Currently I oversee molecular tests confirming immunoassays through PCR in Dr Ruskoski's lab.
I am also researching the relationship of time and blood deposition for the Forensic Science Program for OSU CHS.
Laboratory Sciences, Molecular Biology/Genetics and Microscopic studies.
Presentations:
Body Fluids - Friend or Foe - One Voice - ST Francis - April 2017
Circadian Rhythm Evaluations to Determine Blood Sample Deposition Time - Oral Presentation/Defense - ZOOM - April 2020
Crime and Time - 3MT - OSU-COM - November 2019
Evaluation of Peromyscus spp. exposure to Borrelia burgdorferi in Northeastern Oklahoma. - American Society for Microbiology General Meeting - New Orleans, LA - June 2017
Courses Taught:
URINALYSIS AND BODY FLUIDS - MLS 4712 - Fall 2020
SCIENCE & MEDICAL TERMINOLOGY - SCI 3113 - Fall 2020
MOLECULAR DIAGNOSIS - MLS 4513 - Spring 2020
COMM IN MEDICAL LAB SCIENCE - MLS 4613 - Spring 2020
RES METH IN MED LAB SCIENCE - MLS 4812 - Fall 2019
COAGULATION - MLS 4722 - Fall 2019
CONCEPTS IN IMMUNOLOGY - MLS 4013 - Spring 2019
CLINICAL IMMUNOHEMATOLOGY - MLS 4572 - Spring 2019
ADVANCED CLINICAL HEMATOLOGY - MLS 4334 - Fall 2018
CLINICAL LABORATORY GENETICS - MLS 4133 - Fall 2018
MOLECULAR DIAGNOSIS - MLS 4513 - Spring 2018
SCIENCE & MEDICAL TERMINOLOGY - SCI 3113 - Spring 2018