Ande Kidanemariam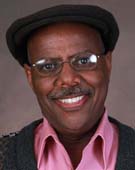 Dr Ande Kidanemariam
Office Location
Broken Arrow
Broken Arrow Liberal Arts 164
(918) 449-6550
Bio
Dr. Ande Kidanemariam joined Northeastern State University in 2000 and currently serves as a Professor of Sociology in the College of Liberal Arts.
Education:
PhD, Sociology, University of Kentucky, May 1993 Major: Sociology, 1993
MA, Sociology, Michigan state University, 1988
BA, Social Work, Addis Ababa University, 1979
His research specialization is in the areas of medical sociology, political economy, and social inequality with special emphasis on infant and child mortality.
medical sociology, sociological theory, gerontology, social inequality/social stratification, family sociology, environmental sociology, death and dying and social statistics.
Presentations:
The problem of personal responsibility approaches in the promotion of health and prevention of disease National Social Science Association Annual Conference held on April 9-11, 2017, Las Vegas, NV. - NATIONAL SOCIAL SCIENCE ASSOCIATION ANNUAL CONFERENCE - Las Vegas, Nevada - April 2017
South-South Cooperation: The Case of China and Africa - Andemariam Kidanemariam, South-South Cooperation: The Case of China and Africa, presented at the 36th Annual Conference of the Association of Global South Studies, Albuquerque, New Mexico, November 10-20, 2018 - Albuquerque, New Mexico - November 2018
Courses Taught:
SOCIOLOGICAL THEORY - SOC 4613 - Fall 2020
INTRODUCTION TO SOCIOLOGY - SOC 1113 - Fall 2020
SOCIOLOGY OF AGING - SOC 3813 - Spring 2020
SOCIAL STRATIFICATION - SOC 4723 - Spring 2020
SOCIAL STATISTICS - SOC 3323 - Fall 2019
DEATH & DYING - SOC 4813 - Fall 2019
FAMILY SOCIOLOGY - SOC 3243 - Spring 2019
SOCIOLOGY OF AGING - SOC 3813 - Spring 2019
SOCIOLOGICAL THEORY - SOC 4613 - Fall 2018
INTRODUCTION TO SOCIOLOGY - SOC 1113 - Fall 2018
FAMILY SOCIOLOGY - SOC 3243 - Spring 2018
SPECIAL TOPICS - SOWK 4043 - Spring 2018