Jonathan Hatley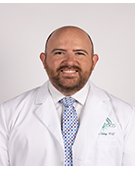 Dr Jonathan Hatley
Professor
College of Optometry Admin
Office Location
Tahlequah
Optometry OA-B
(918) 444-2116
Bio
I graduated from Bristow High School (Go Purple Pirates!) then came to NSU to receive my Bachelors of Science and Doctorate of Optometry. After graduation I worked at a Cherokee Nation clinic until I felt ready to return to NSUOCO and begin my professorship. I live here in Tahlequah with my wife and three kids.
Education:
OD, Optometry, Northeastern State University Oklahoma College of Optometry, Cum laude, 2012
BS, Organismic Biology, Northeastern State University, Magna cum laude, 2006
Vision Rehabilitation/Low Vision
Efficacy of treatment modalities in Native Americans
New Optometric/Ophthalmology Technologies
My teaching interests include Vision Science and Visual Rehabilitation. Vision science interests me because our brain (and not our eyes) generates our visual reality. Vision Rehabilitation is a rewarding field where I am able to help visually impaired patients attain their best vision.
Intellectual Content:
How to Impress (and Express) Your Patients (Magazine/Trade Publication), Teaching & Learning, Published, May, 2015
Comparing LEA Numbers Low Vision Book and Feinbloom Visual Acuity Charts (Journal Article, Academic Journal), Discovery, Published, November, 2012
Courses Taught:
VISION SCIENCE III: MOTILITY - OPT 5215 - Spring 2020
VISION SCI II: SENS ASPECTS - OPT 5134 - Fall 2019
VISION SCIENCE III: MOTILITY - OPT 5215 - Spring 2019
VISION SCIENCE III: MOTILITY - OPT 5215 - Spring 2018