Stephen Grissom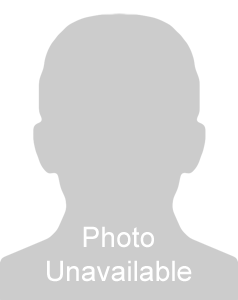 Dr Stephen Grissom
Instructor
Psychology Broken Arrow
Office Location
Broken Arrow
Broken Arrow Education 259
(918) 449-6511
Additional Contact Methods
Alternate Phone: (918) 899-1393
Bio
Dr. Grissom is a Licensed Psychologist and Certified Juvenile Competency Evaluator. He teaches Statistics, Abnormal Psychology, and Psychodiagnostics in the Department of Psychology and Counseling.
Education:
PhD, Educational Psychology, Oklahoma State University, 1979
BS, Mathematics Education, Missouri Southern State College, Magna cum laude, 1975
Trauma, Trauma-Informed Interventions, Temperament-Attachment-MH & Personality Disorders
Psychological Statistics, Abnormal Psychology, Assessment, Diagnostics, and issues related to human development and risk of harm.
Presentations:
Non Suicidal Self Injury - - Tulsa, OK - April 2020
Using Interpersonal Skills to Improve Emotional Regulation - - Tulsa, OK - June 2019
Assessment and Treatment of Inappropriate Sexual Behavior - - Broken Arrow, OK - May 2018
Courses Taught:
PSYCHOLOGICAL STATISTICS - PSYC 3553 - Fall 2020
ASSESSMENT & STATISTICS - COUN 5053 - Fall 2020
SPECIAL PROBLEMS IN PSYCHOLOGY - PSYC 4453 - Spring 2020
CLINICAL PSYCHOPATHOLOGY - COUN 5273 - Spring 2020
ABNORMAL PSYCHOLOGY - PSYC 4153 - Fall 2019
WORKSHOP IN PSYCHOLOGY - PSYC 3901 - Fall 2019
SPECIAL PROBLEMS IN PSYCHOLOGY - PSYC 4453 - Spring 2019
CLINICAL PSYCHOPATHOLOGY - COUN 5273 - Spring 2019
DIRECTED STUDY & READINGS - PSYC 4423 - Fall 2018
PSYCHOLOGICAL STATISTICS - PSYC 3553 - Fall 2018
ABNORMAL PSYCHOLOGY - PSYC 4153 - Spring 2018