Sanchari Ghosh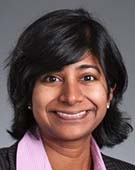 Dr Sanchari Ghosh
Associate Professor
Economics
Office Location
Tahlequah
Business & Technology 112
(918) 444-2903
Additional Contact Methods
Bio
I am an Associate Professor of Economics in the College of Business & Technology at Northeastern State University. Prior to joining NSU, I worked as a Postdoctoral Research Associate at Northeastern University, a Postdoctoral Fellow and guest lecturer at Boise State University, and a Research/Teaching associate at Oklahoma State University. My passion is teaching and applied research that borders on policy and am currently a member of the Association of Agricultural and Applied Economics, the Association of Environmental and Resource Economists and STIR, an organization for the Illinois River
Education:
PhD, Environmental and Resource Economics, Oklahoma State University , 2012
MS, International Economics, University of Calcutta, 2003
BS, Economics, University of Calcutta, 2001
My research focuses upon resource economics, especially water resources management under market based allocation and also under relevant institutional constraints. I have also worked on economics of renewable resources and on climate change adaptation in urban areas.
My teaching interests span a variety of courses mostly focused upon applied microeconomics and quantitative methods. At NSU, I have taught Principles of Microeconomics and Macroeconomics, Money and Banking. Business Statistics and Managerial Economics.
Intellectual Content:
Pandemic, retail sales and local economies: evidence from northeast Oklahoma (Journal Article, Academic Journal), Application, Published,
Droughts and water trading in four western states: recent economic evidence (Journal Article, Academic Journal), Application, Published, January (1st Quarter/Winter), 2019
Economics of Water Trading in Consumptive Use (Journal Article, Academic Journal), Application, Published, December, 2018
Co-benefits and co-costs of climate action plans for low-carbon cities (Book, Chapter in Scholarly Book-New), Integration, Published, August, 2017
Presentations:
Water Permit Trading for reservoir water under competing demands and downstream flows - Agricultural and Applied Economics Association and Western Agricultural Economics Association Joint Meeting - Virtual - August 2021
An Alternative Market Framework for Water Transfers When Third Party Externalities Dominate - Annual Meeting of the Agricultural and Applied Economics Association - Washington, DC - August 2018
Hydroeconomic modeling of the benefits and costs of water management in the Santa Cruz border region - Annual Meeting of the Agricultural and Applied Economics Association - Boston, MA - August 2016
Courses Taught:
HONORS RESEARCH IV - FIN 4401 - Spring 2022