Barbara Fuller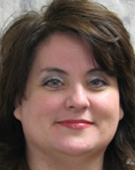 Barbara Fuller
INSTRUCTOR
Curriculum and Instruction
Office Location
Tahlequah
Special Services 107
(918) 444-3725
Bio
Barbara Fuller has served at NSU for almost 20 years. For her first 16 years she taught in the College of Education for Curriculum and Instruction with her emphasis in Educational Psychology and Emerging Teachnologies. In 2012 she helped initiate the Robotics Academy of Critial Engagement, becoming the director of the program for the College of Education. In 2020 RACE moved to a new building and changed its name to Innovation Discovery Education Academy (IDEA). In 2017 the program was awarded the opportunity to present in the American Association of College for Teacher Educations (AACTE) Innovations Inventory. The following year the program was awarded the 2018 Winner of the Best Practice for the Innovative Use of Technology from AACTE. Both awards are recognized as national Excellence in Educator Preparation. Her partnership with the Robotics Education Competition Foundation won the Vice-President of REC and NSU the Oklahoma Regents Best Partnership Excellence Award in 2017. Also in 2017 she was awarded the the DaVinci Fellowship and in the following year, the NSU Centurion Award. In 2020 she expanded the IDEA program to accommodate for the growth and stills serves as director.
Education:
PhDIn Progress, Curriculum and Instruction, University of Arkansas, 2018
MEd, Curriculum & Instruction, University of Arkansas, 2000
BA, Mass Communication/English Literature, Ouachita Baptist University, 1990
Research interests include gender in STEM, diversity, perceptions and teaching strategies for indiginous peoples, and NASA certifications.
Teaching interests include Education Psychology and Technology. The IDEA program allows the creation and teaching of workshops and student/teacher trainings in science, technology, engineering, arts, and mathematics; as well as robotics and youth leadership training.
Performances:
December 2014 - December 2014, Other, RACE (Vienna, Austria)


RACE

- October 2016, Other, RACE (Tahlequah)


RACE

- October 2016, Other, RACE (Tulsa, OK)


RACE

- February 2018, Other, RACE (Tahlequah)


RACE

- March 2015, Other, RACE (Tahlequah)


RACE

- May 2018, Other, RACE (Louisville, KY)


RACE

- November 2014, Other, RACE (Tahlequah)


RACE

- August 2015, Other, RACE (Broken Arrow OK)


RACE

- November 2014, Other, RACE (Tahlequah)


RACE
Intellectual Content:
Board Member: Girl Powered (Other), Application, ,
Design and Implementation of Robotics Materials for Memorial Jr. High 7th Grade (Other), Teaching & Learning, ,
Consultant for statewide SOEA Outreach to Teach (Other), Application, In Preparation; Not Yet Submitted,
Design New Material for Riverhawk Academy for Future Teachers (Other), Teaching & Learning, ,
Presentations:
Understanding how to use World Championship rubrics - VEX Robotics World Championship - Louisville, KY - April 2016
Identifying Adult Education Issues in Professional Communication - Oklahoma Adult Completion Conference - Oklahoma City - June 2010
Integrating Robotics in Teacher Education Curriculum - KDP Educating Global Citizens - Calgary, Canada - October 2014
What's the connection? 9 strands of diversity and the community - OACTE - Broken Arrow, OK - October 2014
Courses Taught:
UNIVERSITY STRATEGIES - UNIV 1003 - Fall 2019
INDIV ST/SPEC TOPICS IN EDUC - EDUC 4813 - Summer 2018
EMERGING TECHNOLOGIES - EDUC 4823 - Fall 2015
TECHNOLOGY IN EDUCATION - EDUC 4823 - Summer 2014
PROFESSIONAL COMMUNICATION - ORGL 3223 - Spring 2014
EDUCATIONAL PSYCHOLOGY - EDUC 3113 - Spring 2014