Christopher Flavin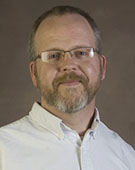 Dr Christopher Flavin
Office Location
Tahlequah
Wilson Hall 353
(918) 444-3626
Bio
Dr. Flavin focuses on medieval literature, particularly British literature and culture, as well as literary theory and Irish studies. He earned his PhD from Southern Illinois University and has taught in Tennessee, Illinois, Indiana, and Oklahoma, arriving at NSU in 2012. He serves as the chair of the Department of Languages and Literature and coordinates the MA in English program for the Tahlequah campus.
Education:
PhD, Medieval literature and culture, Southern Illinois University-Carbondale, 2011
MA, British Literature, Middle Tennessee State University, 2006
BS, English, Austin Peay State University, 1999
Medieval women writers, literary theory, cultural theory.
Medieval literature, literary theory, literary criticism, folklore, medieval philosophy and theology.
Intellectual Content:
Adaptations of Alice: Media reinterpretations of Alice in Wonderland (Book, Chapter in Scholarly Book-New), Published, 2021
Christopher Flavin (Cited Research), Discovery, Published, 2020
Presentations:
Chaucers Moral Storytelling as Christian Exemplar. - Southwest Conference on Christianity and Literature - - 2019
Mysticism and Literary Enchantment: Learning from the Traditions. - Southwest Conference on Christianity and Literature - - 2018
The Cooks Manly Game. - 52nd International Medieval Congress - - 2017
Teaching the Medieval Middle: Theory and Practice. - Illinois Medieval Association - - 2016
Mapping the Medieval Zombie: The Appropriation and Historicity of the Living Dead. - PCA/ACA National Conference - - 2015
Courses Taught:
HISTORY OF ENGLISH LANGUAGE - ENGL 4663 - Fall 2020
GRADUATE RESEARCH & WRITING - ENGL 5033 - Fall 2020
INTRODUCTION TO LITERATURE - ENGL 2113 - Fall 2020
INTRODUCTION TO ENGLISH MAJOR - ENGL 2001 - Spring 2020
SEMINAR IN ENGLISH STUDIES III - ENGL 5653 - Spring 2020
ENGLISH STUDIES II - ENGL 4913 - Spring 2020