Joseph Farmer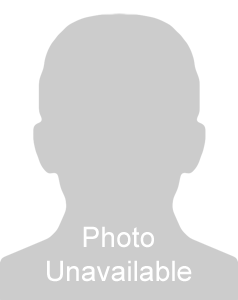 Dr Joseph Farmer
Assistant Professor
English
Office Location
Tahlequah
Woods House WH 2
(918) 444-3625
Bio
Joseph A. Farmer grew up along the Arkansas/Louisiana line. He earned his Ph.D. in American literature from the University of Mississippi, where he was influenced by the interdisciplinary Center for Southern Studies and its concerns with nation, region, race, space, place, class, and the body in Southern literary and cultural texts. He is assistant professor at Northeastern State University in Tahlequah, Oklahoma, in the foothills of the Arkansas Ozarks.
Education:
Ph D,American Literature,The University of Mississippi,,2017
BA,English,The University of Arkansas at Monticello,,2003
Research interests include Southern womens writing, African-American literature, and Southern memoir and autobiography.
20th Century American authors, including William Faulkner and Cormac McCarthy, African-American Lit, Women's Literature. Surveys in Southern and American literature.
Intellectual Content:
Et in Ozarkadia Ego: The Novels of Donald Harington (Book, Chapter in Scholarly Book-New), Discovery, Accepted, October (4th Quarter/Autumn), 2021
"Literature of the Ozarks" (Book, Chapter in Scholarly Book-New), Discovery, Submitted, ,
Presentations:
The Tacky South (Roundtable, canceled due to COVID-19) - "Beyond Borders, Bars, and Binaries: Rethinking 'South' in an Age of Crisis" - Fayetteville, Arkansas - April 2020
Escape Velocity: Two Arkansas Writers - Visions Conference (canceled due to COVID-19) - - March 2020
Courses Taught:
SEMINAR IN ENGLISH STUDIES II - ENGL 5643 - Summer 2020
AMERICAN LITERATURE I - ENGL 3773 - Spring 2020
WOMEN WRITERS - ENGL 5423 - Fall 2019
SPECIAL TOPICS SEMINAR - WGS 4003 - Fall 2019
LITERATURE & AMERICAN SOCIETY - AMST 5843 - Summer 2019
MAJOR AMERICAN WRITERS - ENGL 5613 - Spring 2019
STUDIES IN LITER-INDIV AUTHORS - ENGL 4693 - Spring 2019
AMERICAN LITERATURE II - ENGL 3883 - Fall 2018
FRESHMAN COMPOSITION I - ENGL 1113 - Fall 2014
FRESHMAN COMPOSITION II - ENGL 1213 - Fall 2013