Paul Cooper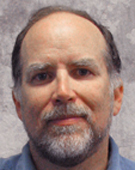 Dr Paul Cooper
Professor
Psychology Broken Arrow
Office Location
Broken Arrow
Broken Arrow Education 252B
(918) 449-6533
Bio
Dr. Paul Cooper is a Licensed Psychologist in the State of Oklahoma, who has over 30 years of clinical and academic experience. Currently, he is full-time graduate faculty at Northeastern State University in the Psychology and Counseling Department. Dr. Cooper consults with the Oklahoma Office of Juvenile Affairs (OJA) and is the previous Chief Psychologist for OJA. As the Chief Psychologist, Dr. Cooper was responsible for assessment and treatment of adolescents adjudicated for illegal behaviors. He earned his Ph.D. in Counseling Psychology from Oklahoma State University in 1996 and was licensed in 1997. Core faculty in the CACREP-accredited Counseling program at NSU
Education:
PhD, Counseling Psychology, Oklahoma State University, 1996
MS, Counseling Psychology, NSU, 1990
BA, Psychology, Langston University, 1988
My research interests tend to be focused on practical application of theory into the provision of assessment and treatment of juvenile delinquency and its associated factors. In particular, I am interested in how to improve the treatment milieu through training and support of direct caregiver staff
My primary interest in teaching focuses on the clinical aspects of counseling. How theory is expressed in the counseling session is of particular interest to me.
Presentations:
Development and Interventions for childhood and adolescent behavioral disorders - Oklahoma Counseling Association Mid Winter - Shawnee, Ok - February 2019
Effective Interventions with Juvenile Sexual Offenders - Clinical Staff Office of Juvenile Affairs - Oklahoma City OK - May 2018
Provision of Treatment to Delinquent Offenders - Oklahoma Meeting of Juvenile Detention Sites - Oklahoma City OK - January 2018
Treatment of Adolescent Offenders - Oklahoma Counseling Association Mid Winter - Oklahoma City OK - March 2018
Courses Taught:
GROUP PROCESS - COUN 5713 - Fall 2020
INTERNSHIP IN COUNSELING - COUN 5802 - Summer 2020
INTERNSHIP IN ADDICTION COUN - COUN 5822 - Summer 2020
COUNSELING RESEARCH - COUN 5903 - Spring 2020
COUNSELING RESEARCH - COUN 5903 - Spring 2020
GROUP PROCESS - COUN 5713 - Fall 2019
INTERNSHIP IN COUNSELING - COUN 5802 - Summer 2019
INTERNSHIP IN COUNSELING - COUN 5802 - Summer 2019
CLINICAL PSYCHOPATHOLOGY - COUN 5273 - Spring 2019
COUNSELING RESEARCH - COUN 5903 - Spring 2019
ASSESSMENT & STATISTICS - COUN 5053 - Fall 2018
INTERNSHIP IN ADDICTION COUN - COUN 5822 - Summer 2018
INTERNSHIP IN ADDICTION COUN - COUN 5822 - Summer 2018
CLINICAL PSYCHOPATHOLOGY - COUN 5273 - Spring 2018
COUNSELING RESEARCH - COUN 5903 - Spring 2018