Roger Collier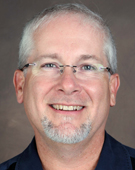 Dr Roger Collier
Part Time Faculty
Finance Broken Arrow
Office Location
Broken Arrow
Broken Arrow Business & Technology 117
(918) 449-6521
Bio
I joined the faculty of NSU in August, 2000, as Associate Professor of Finance. I was promoted to the rank of Professor of Finance in August 2008. I served as Chair of the Department of Accounting & Finance from May 2004 to July 2009. I served as Interim Dean of the College of Business & Technology during the 2011-2012 academic year and as Dean of the College from July 2012 to June 2017. I currently serve as Acting Director of the Office of International Programs.
Education:
PhD, Finance, Oklahoma State University, 1994
MBA, Business Administration, University of Arkansas, 1986
BA, Architecture, University of Arkansas, 1980
I am interested in the financial implications (particularly exchange rate risk) of the Berlin Wall during the post-World War II period through the end of the Cold War.
In addition to basic financial management, I am interested in teaching in the areas of financial derivatives (options and futures contracts) and international finance (especially exchange rate risk and hedging).
Presentations:
Derivative Securities: Recent Developments - Society of Public Accountants, Eastern Oklahoma Chapter - Tahlequah, Oklahoma - 2001
Courses Taught:
PRINCIPLES OF FINANCE - FIN 3213 - Spring 2022
MANAGERIAL FINANCE - MBA 5323 - Spring 2022
PRINCIPLES OF FINANCE - FIN 3213 - Spring 2021
MANAGERIAL FINANCE - MBA 5323 - Spring 2021
PRINCIPLES OF FINANCE - FIN 3213 - Fall 2020
MANAGERIAL FINANCE - MBA 5323 - Spring 2020
FINANCIAL PLANNING AND CONTROL - PMBA 5373 - Fall 2018
INVESTMENTS - FIN 3633 - Spring 2018