Christina Rothermel Branham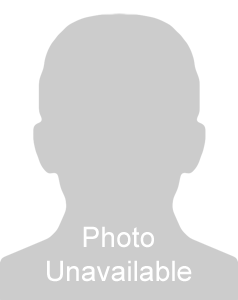 Dr Christina Rothermel Branham
Office Location
Tahlequah
Haskell Hall 104
(918) 444-3731
Bio
Dr. Rothermel Branhams clinical background is in community mental health (CMH) in urban, suburban, and rural areas. While working in CMH, she worked with populations such as children and families that have behavioral disorders, at-risk juveniles on probation through Drug Court, families involved with CPS, female batterers intervention, and severely mentally ill adults. Dr. Rothermel Branham was a volunteer crisis counselor for Hurricane Katrina and Hurricane Ike victims. Dr. Rothermel Branham has worked in higher education for over 10 years. She enjoys various modalities of teaching in person and online, and enjoys bringing her experience and expertise into the classroom to help fuel student growth. Dr. Rothermel Branham is a core faculty member in our CACREP accredited M.S. program.
Education:
PhD, Family Therapy, Texas Woman's University, 2011
MS, Mental Health Counseling, Texas Wesleyan University, 2006
BA, Psychology, University of Texas Arlington, 2003
Dr. Rothermel Branhams research interests include topics related to human sexuality and the family, effective counseling supervision and supervisor training, and qualitative research methodology. Dr. Rothermel Branham also enjoys mentoring students in their own research.

Dr. Rothermel Branham's teaching interest include topics related to human sexuality, human growth and development, effective counseling and supervision, addictions treatment, and diversity issues in counseling.
Intellectual Content:
Stressors and supports for Hispanic military children. (Conference Proceeding), Application, Published, March, 2018
Presentations:
What Parents Need to Know to Educate Pre-Adolescent Children About Human Sexuality - International Family Therapy Association Conference - Orlando, FL - February 2013
Building CACREP Friendly Syllabi - Association for Counselor Education and Supervision Conference - Denver, CO - October 2013
Substance abuse and employment. - - Garland, TX - June 2015
From the outside Looking in: Perceptions of couples therapy in undergraduate students - International Family Therapy Association Congress - Kona, HI - April 2016
Human sexuality and family communication in Hispanic families. - National Association of Hispanic and Latino Studies National Conference - Baton Rouge, LA - February 2016
Solution focused therapy in the school. - Oklahoma School Counselor Association Conference - Broken Arrow - November 2016
Gender 101 - - Tahlequah, OK - March 2017
How to teach about immigration - ACES - Chicago, IL - October 2017
Stressors and supports for Hispanic military children - National Association of Hispanic and Latino Studies National Conference - Dallas, TX - February 2017
Psychiatric risk factors in marines sent to war: An external perspective. - Southwestern Psychological Association Annual Convention - Houston, TX - April 2018
Courses Taught:
ADDICTED FAMILY ASSESS/INTERV - COUN 5583 - Summer 2020
ADDICTION COUNSELING THEORIES - COUN 5183 - Summer 2020
FAMILY ADDICTION THEORY - COUN 5573 - Spring 2020
PSYCHOLOGY OF HUMAN SEXUALITY - PSYC 4343 - Spring 2020
PRACTICUM II - COUN 5733 - Spring 2020
METHODS & TECHN OF COUNSELING - COUN 5413 - Spring 2020
ADVANCED LIFESPAN - COUN 5653 - Fall 2019
PRACTICUM I - COUN 5603 - Fall 2019
MARRIAGE & FAMILY THERAPY - COUN 5473 - Fall 2019
ADVANCED LIFESPAN - COUN 5653 - Fall 2019
ADDICTED FAMILY ASSESS/INTERV - COUN 5583 - Summer 2019
ADDICTION COUNSELING THEORIES - COUN 5183 - Summer 2019
CHILD & ADOLESCENT COUNSELING - COUN 5513 - Spring 2019
PSYCHOLOGY OF HUMAN SEXUALITY - PSYC 4343 - Spring 2019
PRACTICUM II ADDICTION COUN - COUN 5673 - Spring 2019
FAMILY ADDICTION THEORY - COUN 5573 - Spring 2019
ADVANCED LIFESPAN - COUN 5653 - Fall 2018
THESIS - COUN 5923 - Fall 2018
PSYCHOLOGY OF HUMAN SEXUALITY - PSYC 4343 - Fall 2018
PRACTICUM I - COUN 5603 - Fall 2018
MARRIAGE & FAMILY THERAPY - COUN 5473 - Fall 2018
ADDICTED FAMILY ASSESS/INTERV - COUN 5583 - Summer 2018
ADDICTION COUNSELING THEORIES - COUN 5183 - Summer 2018
DIVERSITY ISSUES IN COUNSELING - COUN 5443 - Spring 2018
FAMILY ADDICTION THEORY - COUN 5573 - Spring 2018
PRACTICUM II - COUN 5733 - Spring 2018