Our Campuses
Tahlequah Campus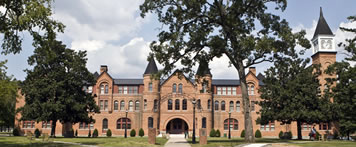 Our main campus is located in Tahlequah, less than an hour southeast of Tulsa, in the heart of Oklahoma's Green Country and nestled at the foot of the Ozark Mountains.
The Tahlequah campus is a blend of old and new, where rich history meets modern technology all over campus. Northeastern State University traces its roots back to the founding of the original Cherokee National Female Seminary in 1851, establishing us as a leader in education in Oklahoma.
If you want a school with a traditional college feel, you'll enjoy your time at NSU in Tahlequah. You can live in one of our six residence halls on campus. Please Note: Freshmen are required to live in housing unless there is an exception granted.1 There are more than 80 student organizations, 10 NCAA athletic teams and plenty of on-campus and nearby activities there's never a shortage of exciting opportunities at NSU. Classes are small, people are friendly and supportive, and you'll quickly feel at home.
Tahlequah is rated as one of America's top small cities, with a great overall quality of life. There are festival and cultural events year-round, and with the Illinois River and Lake Tenkiller nearby, the area has plenty of outdoor attractions. And the easy commute to Tulsa provides ample access to metro area arts, entertainment, dining, and shopping.
Muskogee Campus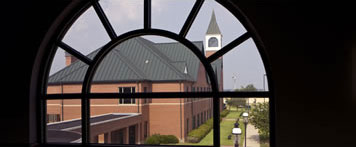 NSU expanded to Muskogee in 1993 when we opened a 27,700 square foot facility on a new 23-acre campus. We added the Mike Synar Center to this location in 2001. We are an integral part of the Muskogee community hosting a variety of local events in addition to meeting the educational needs of about 1,400 students each year.
In Muskogee, we serve junior, senior, and graduate-level students offering programs in Nursing (RN to BSN; online), Nutritional Sciences, Organizational Leadership (online), Physician Assistant Studies, Speech-Language Pathology, Occupational Therapy, Public Health (90% online).
Since 2006, NSU-Muskogee has been an active member of the seven institutional partnership in Oklahoma's Reach Higher Degree Completion Program, a statewide initiative designed to help working adults complete their bachelor's degree online. Dr. Kimberly Williams, Dean of the Muskogee campus, is also the coordinator for the Reach Higher program.
Broken Arrow Campus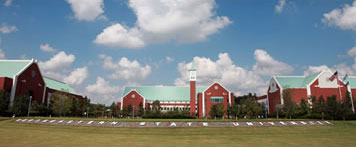 NSU opened its third campus in 2001 in Broken Arrow, welcoming more than 1,050 students. In October 2004, as part of Tulsa County's Vision 2025 program, we began a $26 million expansion that was recently completed. We added nearly 200,000 square feet of science, library, and classroom facilities, offering updated, state-of-the-art facilities for each and every student.
We now serve more than 3,000 upper class and graduate students in Broken Arrow, with room to grow. Our Broken Arrow students are typically working adults in their late 20s and early 30s. There are bachelor's and master's degrees in 31 undergraduate and 17 graduate programs offered on this campus.
Our class schedules are designed to maximize a student's time on campus by offering the chance to attend one or two nights a week. We offer seminar and workshop courses on weekends, and students can also take courses online and via ITV technology.
NSU has developed a close working partnership with Tulsa Community College designed to support a seamless transfer from TCC to NSU, so students can complete their bachelor's degree at NSU. In fact, many TCC students actually take classes at the NSU-Broken Arrow campus, so the transfer to NSU for their junior year feels completely natural.
With a strong business base and a fast growing population that recently topped 97,000, Broken Arrow is now the fourth largest city in Oklahoma. NSU-Broken Arrow is ideally situated to serve the educational needs of this dynamic community.