TRIO Education Talent Search grants
Education Talent Search directed by NSU alumna receives funding for five more years
NSU's Walker has spent nearly 30 years helping dreams find direction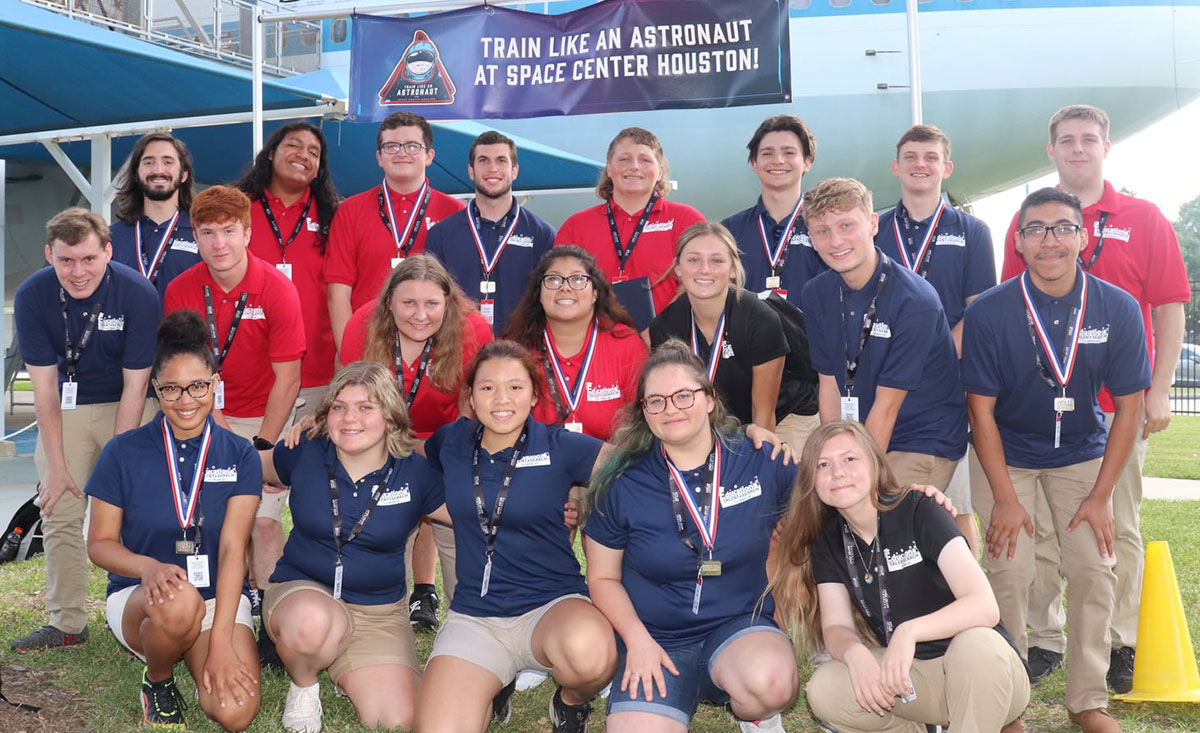 In 1965 the U.S. Congress began creating programs to help students overcome socioeconomic barriers to higher education. The original three programs consisted of Upward Bound, Talent Search and Student Support Services. Today there are a total of seven federal programs serving students including Veterans Upward Bound and Educational Opportunity Centers. To learn more about the programs offered through NSU, visit www.nsuok.edu/TRIO.
TAHLEQUAH, Okla. — Northeastern State University's TRIO Education Talent Search grants have been renewed for another five years.
The U.S. Department of Education provides federal funding for Educational Talent Search (ETS), which is one of the federal TRIO programs. The ETS program identifies students ages 11-27 and provides additional assistance when applying for higher education admission and financial aid.
The program is administered on both the Tahlequah and Broken Arrow campuses. Both campuses will receive $277,375 for the 2021-2022 year. Over the last 20 years, the ETS program at NSU has received millions of dollars and helped thousands of students.
Through ETS students receive help with high school success, college readiness, career exploration and life skills. At NSU, the ETS program serves Tahlequah and several other high schools in Tulsa, Muskogee, Creek, Mayes, Delaware and Rogers counties. Both programs are funded to serve 500 students in grades 8-12.
Director of Educational Talent Search programs at NSU Diane Walker said the program provides a pathway to higher education along with opportunities that many students would not have otherwise. ETS staff members wear several hats when it comes to helping students prepare for college.
"We are somewhere between being an amped up school counselor, a college advisor, and a career and life coach, all rolled into one," Walker said.
Walker was a first-generation college student herself, so she understands firsthand the challenges that many of these students face while getting their education. She holds both a bachelor's degree in education and master's degree in student personnel services from NSU.
After working as an ETS counselor for 10 years, Walker has now been serving as the director of ETS at NSU for nearly 20 years, helping students succeed in their college preparation journey and beyond.
The ETS summer activities are among the favorites of Walker and student participants. ETS staff make sure students have a fun and memorable experience while also gaining important skills.
"My favorite portion of the entire ETS program would have to be the camp counselors and the programs they schedule for us," Celeste Christianson, incoming freshmen at NSU and former TRIO ETS member, said. "From parkouring in the middle of NSU's campus as a high school freshman to battling the whitewater rapids with five others as a graduating senior, I'll be cherishing these valuable lessons and experiences for a long time."
The ETS grant funding renewal ensures that more students like Christianson will be able to participate in TRIO programs in preparation for becoming a college student and pursuing a higher education.