See My Ability Summer Camp
NSUBA to host 'See My Ability Summer Camp' for children and adults with disabilities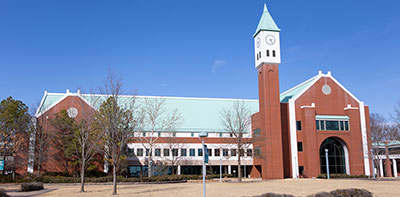 TAHLEQUAH, Okla. — The Northeastern State University Broken Arrow campus will host a free summer camp for children and adults with disabilities.
The camp is open to children ages 12-17 and adults ages 18-25 with disabilities and will take place on the Broken Arrow campus from June 27 to 30. Each age group will attend for half of the day. Children ages 12-17 will attend in the morning from 8:30 a.m. to noon and adults ages 18-25 will attend in the afternoon from 1:30 p.m. to 5 p.m. Drop off times will begin approximately 15 minutes before each start time.
"'See My Ability Summer Camp' gives older children and young adults with disabilities the opportunities to express themselves through artistic means and teach them to advocate for themselves," Associate Dean of the College of Education Dr. Lisa Bisogno said. "It takes the 'dis' out of disability and lets the community truly 'see' what they are able to accomplish through visual arts furthering the expectations of people with disabilities and empowering this diverse group of people."
Camp participants will learn more about the visual arts through direct instruction, hands-on activities and guided practice. Concepts participants will learn include creating dance maps, narrating theatrical scenes, creating observational artwork and creating cultural collages.
In addition, Bisogno said students will get to display their creative artwork and/or perform it at the end of the camp during a walkthrough of the gallery on the Broken Arrow campus. Rhythmically Speaking (DWe Williams) will also perform for students on the last day.
"Many children and adults with disabilities often need repetition of ideas and concepts to help prevent the regression of skills," Bisogno said. "This camp will foster and cultivate these skills while allowing participants to communicate their creativity."
A grant from the Oklahoma Arts Council makes it possible for the camp to be offered for free.
There are 40 spots available to individuals ages 12-17 and an additional 40 spots for those ages 18-25. To register visit academics.nsuok.edu/continuingeducation/YouthPrograms/see_my_ability.aspx.