Online Degrees in Library Science
Northeastern State University ranked a top school for online degrees in library science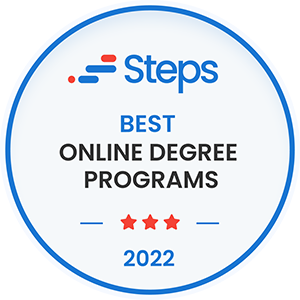 TAHLEQUAH — Northeastern State University was ranked as one of the best colleges in the nation for online library science degree programs.
The Student Training & Education in Public Service (STEPS) listed NSU at No. 19 on its Best Online Master's Degrees in Library Science in 2022. The program is accredited by the American Association of School Librarians.
"The Library Media and Information Technology program at NSU has been recognized multiple times over the past few years, and it is always nice to have our work acknowledged as exemplary in the field of library science," Program Chair for Library Media & Information Technology Dr. Alesha Baker said.
Baker said the program focuses on preparing individuals to be effective PK-12 school librarians in the areas of teaching and learning, information access and program administration.
Baker said while most candidates have an education background it is not required to be a school librarian. She added that candidates who have completed the program have had undergraduate degrees in areas such as psychology, English, criminal justice, biology and communication.
According to Baker, most program candidates work full time during the day, so the program was designed to meet in the evenings or even on the weekends, if needed.
STEPS vetted an estimated 7,700 postsecondary institutions to create its rankings. To qualify, a college or university must hold active regional accreditation from an agency approved by the U.S. Department of Education, and have at least one partially online program in library science.
"NSU is one of the few colleges today prioritizing online learning to meet student demand," said Kyle Smith, community outreach specialist at STEPS. "Adding online programs also promotes diversity in higher education, opening doors to those who may not have easy access to a campus-based classroom."
Anyone interested in learning more about the program can reach out to Baker at 918-449-6451 or email bakera@nsuok.edu.