John Sisemore
NSU to introduce John Sisemore as its new athletic director this Thursday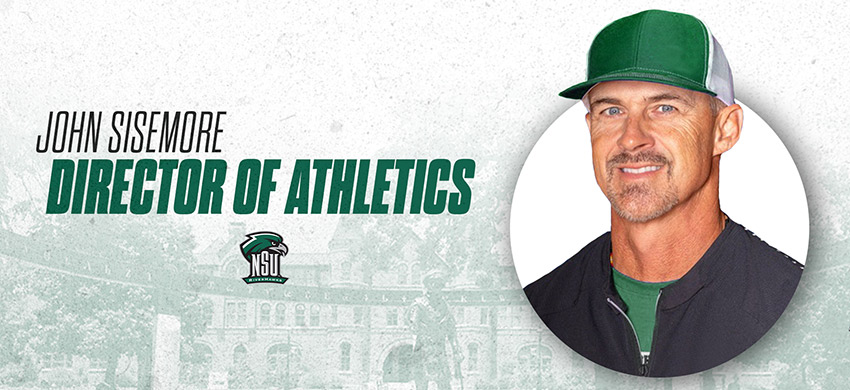 The press conference will take place in the community room of the NSU Event Center at 1:30 p.m. Joining NSU Athletic Director John Sisemore will be MIAA Commissioner Mike Racy and other NSU representatives.


Sisemore replaces Matt Cochran who served as NSU's athletic director. Coming to NSU from Crowder College in Neosho, Missouri, Sisemore served as athletic director for seven years and head coach of the Roughrider Softball team for eight years. As a coach, Sisemore led his team to a 403-97 overall record and to several Region 16 championships. During his tenure, the Roughrider Softball program was recognized as one of the best in the country.
Prior to his administrative and coaching experience at Crowder College, Sisemore was an assistant coach for the University of Arkansas softball program from 2009-2012. While at the University of Arkansas, Sisemore was mentored by retired athletic director and Razorback Foundation head Frank Broyles.