Broken Arrow Art Exhibit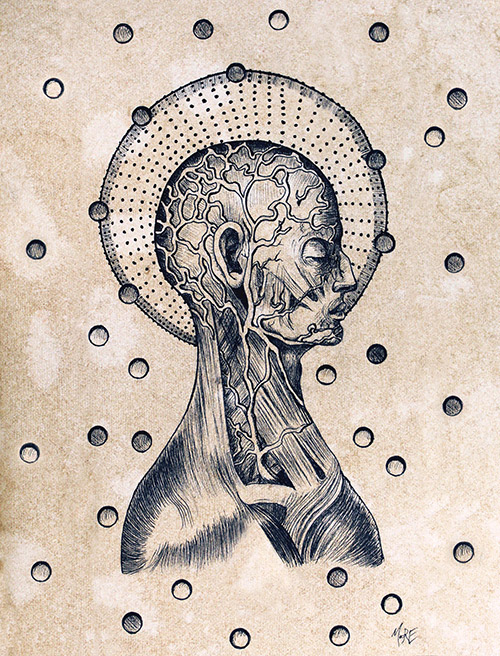 Pictured is Artist Annamary Moore's "Show us knowledge" piece.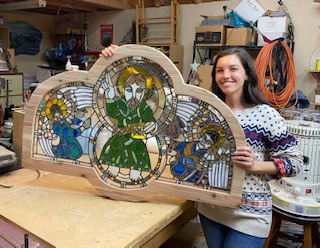 Artist Annamary Moore poses with her piece "Show us Religion."
BROKEN ARROW — The Northeastern State University Broken Arrow Art Exhibit will feature Oklahoma artist Annamary Moore through Dec. 10.
The exhibit, titled "Show Us," is made up of a variety of media including glass, oils, prints and metal.
The pieces on display are inspired by Moore's life experiences. Moore explained that the exhibit can be taken in from a variety of viewpoints, and that it is up to each spectator to determine how they will encounter the exhibit.
"An artist can only invite you to see that which already lies sleeping in the dawning of your curiosity and on the fringes of your understanding," Moore said.
Moore attended the Columbus College of Art and Design with an emphasis on stone carving. The artist also interned for the Columbus Metropolitan Museum of Art and Arcosanti: An Urban Laboratory.
The exhibit can be found in the Administrative Services Building Visitors' Center Gallery on the NSU Broken Arrow campus. The gallery is open from 8 a.m. to 5 p.m. Monday through Friday and is free to the public.