2021 NSU's Outstanding Graduate Students
(Tahlequah, Oklahoma) — Jacob Murphy of Texhoma and Anna Turner of Broken Arrow have been named Northeastern State University's 2021 Outstanding Graduate Students.
Murphy is a candidate in the M.S. leadership degree program and serves as the assistant director of admissions at NSU. Faculty mentors said that Murphy exemplifies mentorship, scholarship, transparency and student advocacy as a higher education professional.
"The most rewarding part of my academic career has been the relationships I have been able to foster with faculty and staff, administrators and people in the professional community. The mentorship I have been afforded has been phenomenal and has been the catalyst for fostering these relationships," Murphy said.
After graduating, Murphy plans to continue working as a staff member at NSU and eventually pursue a doctoral degree in higher education.
Turner graduated in the fall of 2020 with an M.Ed. in mathematics education and has served in a variety of educational environments. These include teaching mathematics at Kansas School for the Deaf, special education math classes at Sand Springs Schools and ACT preparation and developmental mathematics at Tulsa Community College.
Currently Turner is coordinating methods to support students who are learning in virtual environments. Turner says she remains passionate about making math relevant, meaningful and interesting to her students.
NSU graduate faculty nominate outstanding graduate students who meet the criteria of a 3.5 cumulative GPA, excellence in scholarship in an advanced degree program, leadership, service and a positive impact on the campus community.
Murphy, Turner and other distinguished students were recognized at NSU's 53rd annual Honors Assembly and Ovation Awards program in a Facebook Live event on April 22.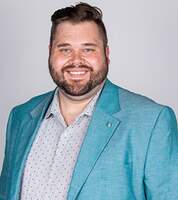 Jacob Murphy, 2021 Outstanding Graduate Student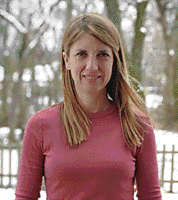 Anna Turner, 2021 Outstanding Graduate Student