Start a Rewarding Career with Northeastern State University's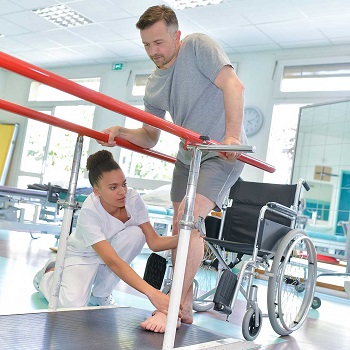 M.S. in Occupational Therapy
Call 918-444-2223 or fill out the form below.
The Master of Science in Occupational Therapy is a 30-month program on the Muskogee campus. The curriculum consists of 81 hours and focuses on training high-quality occupational therapists for the rural region of Eastern Oklahoma.
Student Learning Outcomes
Demonstrate professional competencies in communication and a commitment to professional growth through life-long learning.
Demonstrate ethical awareness, compassion, cultural sensitivity including tribal traditions unique to American Indians in Eastern Oklahoma, and cultural responsiveness when providing interventions and planning programs.
Demonstrate leadership skills that advocate for individuals and groups, promote the profession and improve the service delivery of occupational therapy.
Demonstrate entry-level practice competencies based upon a comprehensive understanding of human occupation and occupational performance to select and competently apply clinical assessments and therapeutic strategies.
Faculty members strive for high levels of classroom performance and work hard to advance knowledge in their disciplines. You will find that the graduate classes are small, allowing for better relationships between faculty and students. Many of our faculty serve as graduate advisors to assist you in every way and ensure your experience at NSU is a positive one.
As the fourth largest institution in the state, we are committed to shaping the future of our region as the educational partner of choice, setting a standard of excellence by serving the academic, cultural, social, and economic needs of our diverse communities.
The program is designed to meet the requirements for the Accreditation Council for Occupational Therapy Education of the American Occupational Therapy Association for professional accreditation. The pass rate on the NBCOT Certification Examination for the 2016 graduates was 100%.
Apply by July 1 to join the January class.