Become a Leader in Your Field with Northeastern State University's
M.S. in Criminal Justice
Call 918-444-2093 or fill out the form below.
The Master of Science Degree in Criminal Justice is a 36-hour program, offered on the Broken Arrow Campus and Online, designed to provide the student with a foundation of business and leadership skills to advance into management and executive positions in the field of criminal justice.
This degree offers a foundation of five specific areas:
Criminal Justice Systems
Crime Theory
Criminal Justice Administration
Legal Aspects
Research Methods
2019 Affordable Online Criminal Justice Programs - Best Value Schools
Best Bang for the Buck South 2019-Top 25 - Washington Monthly College Guide
Top Four-Year College Serving Native Americans - Annual Winds of Change
Internationally Distinguished Alumni
Get started today!
If you are ready for the next step - Apply Today!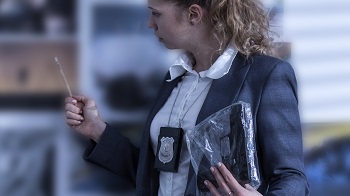 Faculty members strive for high levels of classroom performance and work hard to advance knowledge in their disciplines. You will find that the graduate classes are small, allowing for better relationships between faculty and students. Many of our faculty serve as graduate advisors to assist you in every way and ensure your experience at NSU is a positive one.
We are committed to shaping the future of our region as the educational partner of choice, setting a standard of excellence by serving the academic, cultural, social, and economic needs of our diverse communities.