8-Week Classes
Don't wait to get ahead.
Call 918-444-4675 or fill out the form below.
You have made the decision so, why wait to get ahead? There's still time to enroll for 8-week undergraduate and graduate classes and apply for select graduate programs which begin March 8. Many in-demand degrees have a variety of courses available in the following subjects:
UNDERGRADUATE
Accounting
American Studies
Business Administration
Business Law
Communication
Criminal Justice
Drama
Economics
English
Finance
Geography
Health Care Administration
Health Education
History
Hospitality & Tourism Management
Information Systems
International Business
Management
Marketing
Media Studies
Music
Organizational Leadership
Physical Education
Political Science
Pre-Professional Health
Technology
Sociology
Supply Chain Management
Women's & Gender Studies
GRADUATE
Alternative Certification for Educators Institute
American Studies
Criminal Justice
Instructional Leadership
Leadership
Library Media & Information Technology

Master of Business Administration
Consider maximizing your value and increasing your depth of practice and knowledge with an NSU certificate. Save $$$ by stacking a certificate with an eligible degree program today.
Undergraduate Certificates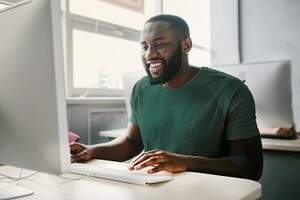 Graduate Certificates
Whether you start at NSU, or join the RiverHawk family later in your college career, we are committed to making your transition here smooth and easy. With one of the most affordable university tuition rates in the state, NSU provides a cost-effective and flexible way to earn a college degree. Plus, there are many scholarships and financial aid options available to reduce your out-of-pocket costs even more.
2021 Best Health Administration Degree in Oklahoma - Universities.com
2020 Most Affordable Online Master's Degree in Education & Library Science
2019 Best Online Programs (MBA, Finance, Master's in Education, Master's in Nursing) - U.S. News & World Report
Transfer Friendly
Financial Aid Available
You Belong Here! It starts with a simple request for information. If you are ready for the next step - Apply Today!