Mitchell Ricketts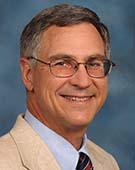 Dr Mitchell Ricketts
Professor
Technology Broken Arrow
Office Location
Broken Arrow
Broken Arrow Business & Technology 112
(918) 449-6500
Bio
Dr. Mitch Ricketts is a Professor in the Environmental Health and Safety Management program at Northeastern State University. He is a Board Certified Safety Professional (CSP), with over 30 years experience in safety, health, and environmental management. Over the years, Dr. Ricketts has worked in diverse settings such as agriculture, manufacturing, chemical/biological laboratories, and school safety. He holds a Ph.D. in Cognitive and Human Factors Psychology from Kansas State University, an M.S. in Occupational Safety Management from University of Central Missouri, and a B.S. in Education from Pittsburg State University. He is faculty advisor for the American Society of Safety Professional's NSU Broken Arrow Student Section.
Education:
PhD, Psychology, Kansas State University, 2007
MS, Occupational Safety Management, University of Central Missouri, 2001
BS, Education, Pittsburg State University, 1980
Dr. Ricketts has conducted research in occupational and agricultural injury prevention.
Dr. Ricketts enjoys leading students in immersive activities to learn about the prevention of injuries, illnesses, and environmental contamination.
Intellectual Content:
The Case of the Fatal Ground Fault (Journal Article, Academic Journal), Integration, Published, October (4th Quarter/Autumn), 2021
The case of the disabling breath (Journal Article, Academic Journal), Integration, Published, July (3rd Quarter/Summer), 2021
The Case of the Shattered Plank (Journal Article, Academic Journal), Integration, Published, May, 2021
The case of the noisy workplace (Journal Article, Academic Journal), Integration, Published, April (2nd Quarter/Spring), 2020
The case of the misplaced radioactive element (Journal Article, Academic Journal), Integration, Published, February, 2021
The case of the overfilled refinery tower (Journal Article, Academic Journal), Integration, Published, March, 2020
The case of the overloaded electrical circuit (Journal Article, Academic Journal), Integration, Published, January (1st Quarter/Winter), 2020
No more bullet points! Research-based tips for better presentations with PowerPoint (Journal Article, Academic Journal), Integration, Published, September, 2018
Worker injuries involving the interaction of cattle, cattle handlers, and farm structures or equipment (Journal Article, Academic Journal), Discovery, Published, January (1st Quarter/Winter), 2015
Using stories to teach safety: Practical, research-based tips. (Journal Article, Academic Journal), Integration, Published, 2015
Presentations:
No more bullet points! Research-based tips for better presentations with PowerPoint. - American Society of Safety Professionals Training and Communications Practice Specialty Webinar - Web-based from Des Plaines, IL - February 2019
Environmental health and safety: Saving lives and protecting the environment through science, engineering and technology - Centennial Scholars Program - Centennial Middle School, Broken Arrow - March 2018
Electrical safety for beginners (What to inspect when youre inspecting) - Oklahoma Safety and Health Conference - Oklahoma City, OK - June 2017
Courses Taught:
SAFETY ADMIN AND PROGRAMS - SAFM 3403 - Spring 2017