Jeffrey Maloney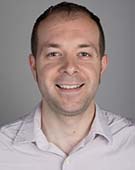 Dr. Jeffrey Maloney
Office Location
Tahlequah
Haskell Hall Annex 324
(918) 444-3526
Bio
I am originally from Cincinnati, Ohio. I hold a PhD in Second Language Studies from Michigan State University.
I have spent time abroad working or learning in Brazil, Russia, and Japan.
Education:
Ph D,Second Language Studies,Michigan State University ,,2018
MA,Applied Linguistics,Ohio University,,2014
BS,Communications,Brigham Young University Idaho,,2011
My research focuses on language teacher training to use technology, and how to promote student engagement in target-language speaking communities in the digital realm. I also have secondary interests in world Englishes and language learning, and heritage language learners and identity.
I focus on reflective teaching with my students. My assignments are focused on providing students the ability to connect what we learn in class to their lives outside it. I enjoy teaching courses in English Grammar, Linguistics, and TESOL.
Intellectual Content:
Global Englishes (Book, Chapter in Scholarly Book-New), , Published, , 2019
Ethnography: Connecting the local and the global (Book, Chapter in Scholarly Book-New), , Published, , 2019
[Review of the book Language Teacher Education and Technology: Approaches and Practices] (Book Review), , Published, , 2019
How knowledgeable are SLA researchers about basic statistics? Data from North America and Europe (Journal Article, Academic Journal), , Published, , 2019
Investigating World Englishes: Research methodology and practical applications (Book, Scholarly-New), , Published, , 2019
U.S. foreign language student digital literacy practices: Factors affecting engagement (Book, Chapter in Scholarly Book-New), , Published, , 2019
The use of ethnography in World Englishes (Book, Chapter in Scholarly Book-New), , Published, , 2019
Presentations:
Here there is no need: Fulbright FLTA CALL beliefs and knowledge development. - Second Language Research Forum (SLRF) - - October 2017
I felt uncomfortable at the very beginningbut now I am fine: Fulbright FLTA CALL knowledge and beliefs development. - American Association for Applied Linguistics (AAAL) National Convention - - March 2018
Global Realities of Teacher Training for CALL: Where are we, where have we been, and where are we going? - Computer Assisted Language Instruction Consortium (CALICO) conference - - May 2020
Courses Taught:
TRADITIONAL GRAMMAR & USAGE - ENGL 3253 - Fall 2020
PRINCIPLES OF TESOL - ENGL 3843 - Fall 2020
LINGUISTICS - ENGL 4083 - Fall 2020
METH & 2ND LANG ACQ THEORY - ENGL 4093 - Summer 2020
LINGUISTICS - ENGL 4083 - Spring 2020
TRADITIONAL GRAMMAR & USAGE - ENGL 3253 - Spring 2020
LINGUISTICS - ENGL 4083 - Fall 2019
TRADITIONAL GRAMMAR & USAGE - ENGL 3253 - Fall 2019