Deborah Landry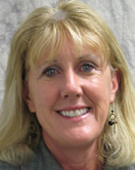 Dr Deborah Landry
Provost/VP Acad Affairs
VP Academic Affairs Administration
Office Location
Tahlequah
Administration 119
(918) 444-2060
Bio
Dr. Landry earned her Bachelors degree while serving as a digital data systems technician and ANTPS-63 radar technician in the Marine Corps. Landry served eight years in the enlisted ranks, and was honor graduate of her boot camp platoon. She was accepted into the Marine Corps Warrant Officer program and was selected for officer rank, and later was selected for the LDO program. She earned a Masters degree in Educational Leadership from Troy University, a Masters degree in NK-8 education from Marymount University, and an Ed.D. from Oklahoma State University. Landry served in worldwide locations and at duty stations across the United States. She retired after 20 years of active service.
Landry transitioned to teaching and education, serving at public schools in Owasso, Oklahoma as an early childhood educator.
In 2004, Landry was selected for an assistant professor position at Northeastern State University. The next year, she was selected as Department Chair of the Department of Curriculum and Instruction. In 2012, she was selected as Dean, College of Education. Landry was appointed Interim Provost in July 2017. She was selected Provost in April, 2018.
Education:
EdD, Curriculum and Instruction, Oklahoma State University, 2005
MEd, Nursery-8 Education, Marymount University, 1997
MS, Educational Leadership, Troy University, 1991
BS, Liberal Arts, Regent's College, University of State of New York, 1987
Over 55 publications, conference papers, presentations, and invited talks that include books, refereed articles and conference proceedings. Approximately $300,000 in sponsored research/service as PI, Co-PI, or administrative oversight in subjects such as Project Learning Tree education.
Multiple award-winning faculty member across disciplines of teacher education, early childhood education, elementary education, social studies, global education, and Project Learning Tree education
Intellectual Content:
Religious Censorship in Children's Books (Book, Chapter in Scholarly Book-New), Discovery, Published,
Geocaching is Catching Students' Attention in the Classroom (Journal Article, Academic Journal), Application, Revising to Resubmit,
Through the Eyes of a Student Historian: An Intergenerational Fifth Grade Project (Journal Article, Professional Journal), Discovery, Submitted,
Presentations:
Digital Media and the Concerns for OUr Youngest Students - Hawaii International Conference on Education - Honolulu, Hawaii - January 2012
Go International! - KDP Convocation 2015 - Orlando, FL - October 2015
Poster Session: The relationship of ACT scores to OGET scores - OK Research Day - Tahlequah, OK - January 2016
USING ORAL HISTORY WITH TEACHER CANDIDATES: IMPACT ON TEACHER DISPOSITIONS - International Conference on Education 2010 - Honolulu, Hawaii - January 2010
Blogs, Wiki, Podcasts, and More! - - Tulsa, OK - July 2010
Digital Media and the Concerns for OUr Youngest Students - Hawaii International Conference on Education - Honolulu, Hawaii - January 2012
Indications of pre-service teacher success: A pilot study using the Haberman star teacher survey - 2014 Oklahoma Research Day - UCO-Edmond Oklahoma -