Ben Kracht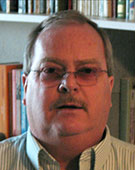 Dr Ben Kracht
Office Location
Tahlequah
Seminary Hall 317
(918) 444-3698
Bio
Dr. Kracht grew up in Crown Point, Indiana, attended Indiana University, where he received a B.A. (History/Anthropology) in 1979. In 1982, he received an M.A. (Anthropology) from the University of Nebraska, moved to Dallas, and finished his Ph.D. (Anthropology) from Southern Methodist University in 1989. After brief teaching stints at Dallas area community colleges, Connecticut College, and Iowa State University, he moved to Oklahoma in August 1992 and has taught at Northeastern State University ever since.
Education:
PhD, Anthropology, Southern Methodist University, 1989
MA, Anthropology, University of Nebraska, 1982
BA, History/Anthropology, Indiana University, 1979
Most of my publications, including three books, pertain to Kiowa culture, history, and religion. I have conduced ethnographic fieldwork among the Kiowas since 1983. From 2005-07, I conducted ethnographic fieldwork in Belize, Central America, and in Zuni Pueblo since 2014.
Kracht's teaching interests include; medical anthropology; Indians of North America; Archaeology of North America; Plains Indians; Maya archaeology and ethnography; ethnohistory; religion; ethnographic field methods.
Intellectual Content:
Kiowa Belief and Ritual (Book, Scholarly-New), Discovery, Published, July (3rd Quarter/Summer), 2017
Religious Revitalization Among the Kiowas: The Ghost Dance, Peyote, and Christianity (Book, Scholarly-New), Discovery, Published, April (2nd Quarter/Spring), 2018
Review of Fighting Invisible Enemies. Health and Medical Transitions among Southern California Indians (Book Review), Discovery, Published, July (3rd Quarter/Summer), 2020
Review of The Peyote Effect. FRom the Inquisition to the War on Drugs (Book Review), Discovery, Published, June, 2019
Presentations:
"'It would break our hearts not to have our Kiowas.' War Dancing, Tourism, and the Rise of Powwows in the Early Twentieth Century." - Oklahoma Historical Society annual meeting - Miami, Oklahoma - April 2012
Missions in Kiowa Country: Conflict, Conversion, and Spirituality: Lessons from "Blanket Indian" Missions. - 105th American Anthropological Association Annual Meeting - San Jose, CA - November 2006
New Interpretations of Revitalization Movements: A Kiowa Example - 69th Annual Plains Anthropological Conference - Tucson, AZ - October 2011
Paradigms Lost: New Interpretations of Revitalization Movements - Annual Meeting of the American Society for Ethnohistory - New Orleans, LA - October 2009