Stephanie Jones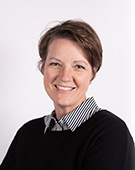 Dr Stephanie Jones
Assistant Professor
Management Broken Arrow
Office Location
Tahlequah
Business & Technology 307
(918) 444-2918
Bio
Stephanie Jones is Assistant Professor of Management and Program Coordinator for the Human Resource discipline at Northeastern State University. Dr. Jones' core teaching revolves around human resources and project management.
Dr. Jones completed a Doctorate in Business Administration with a Project Management focus at Liberty University in May 2019. In addition to a doctorate, Dr. Jones possesses an MBA from Murray State University and a Master of Science in Human Resource Administration from East Central University.
Dr. Jones was in the military for 6 years then worked in private industry in Management and Human Resources for over 15 years. During the 15 years of private industry experience, Dr. Jones owned her own trucking business.
Education:
DBA, Project Management, Liberty University, 2019
MS, Human Resource Administration, East Central University, 2006
MBA, Murray State University, 2003
BB, Management, Austin Peay State University, 2001
Entrepreneurship and Stress, Project Management, Human Resources, and Change Management.
Taught in higher education since August of 2015 in the areas of Management, Entrepreneurship, Human Resources, Business Strategy, and Project Management. I have 15 years' experience in Human Resource Management and 10 years' experience owning a business.
Courses Taught:
ORGANIZATION BEHAVIOR & CHANGE - MBA 5213 - Fall 2020
PRINCIPLES OF MANAGEMENT - MGMT 3183 - Fall 2020
PRINCIPLES OF OPERATIONS MGMT - MGMT 3213 - Fall 2020
PRINCIPLES OF OPERATIONS MGMT - MGMT 3213 - Fall 2020
ORGANIZATION BEHAVIOR & CHANGE - MBA 5213 - Fall 2020