Veteran's Monument & Plaza Dedication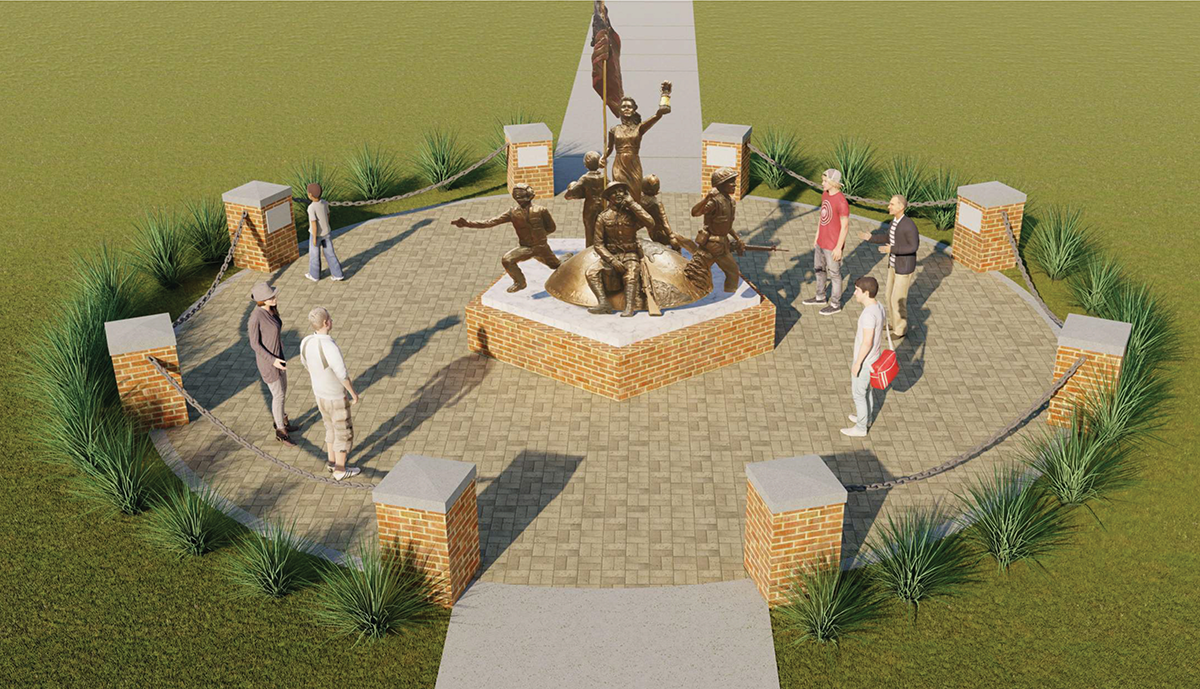 NSU's Veteran's Monument and Plaza Dedication, "Serving and Communicating through the Decades," will be unveiled on Nov. 11 at 11:30 a.m. on the East side of Seminary Hall, Tahlequah campus.
This veteran's memorial design arises from years of extensive study of military history and the efforts of myself and others to recognize their service.
The composition above, captures all branches of the U.S. Military and the time periods stipulated. All six bronze figures are arranged on a representation of the world, signifying the United States' widespread role and history over the years.
Thursday, November 11, 2021