Career, Internship & Major Exploration Fair Day 1 - Virtual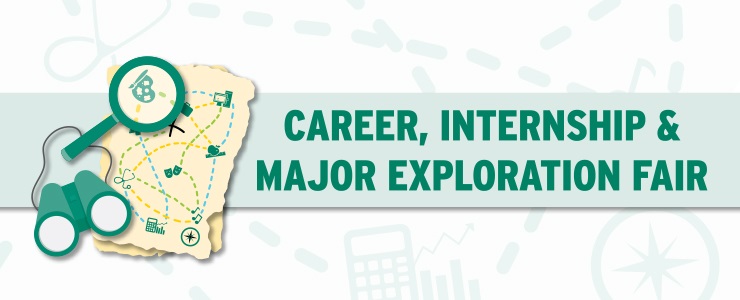 Registration will open Thursday, September 23, 2021, at Midnight.
Connect with employers, organizations, and graduate or professional schools to actively pursue or discover a wide range of career paths, employment opportunities, including internships, and full-time employment; explore majors and program requirements that match up to career opportunities or lead to obtaining an advanced degree following graduation. This two-day event gives you the option to meet virtually or in-person. If you are an NSU student or alumni and already secured employment, but are in a time of career transition, this event will help you to expand your professional network or find opportunities to advance your career by furthering your education. This fair is for ALL majors and all classifications.
Freshmen, sophomores, juniors, seniors, and graduate students from the College of Business & Technology, College of Education, College of Liberal Arts, College of Science & Health Professions, and NSU Graduate College don't want to miss an opportunity to connect at this two-day fair. Employers are coming to provide information on current and future careers and majors within their organizations. Graduate and Professional Schools will be providing information on application processes for numerous degree programs.
This event is free to attend for all currently enrolled NSU students, recent graduates, and alumni only. In order to participate, you must register for the event through your Handshake account.
To access your Handshake account, go to NSU Career Services' website www.HireNSUGrads.com and look for the Handshake icon. Current students and recent graduates will use the Student Login Button to enter their NSU username and password. For those alumni graduating from May 2018 to May 2020 experiencing trouble logging in, please contact NSU Career Services to request assistance with accessing your account information. NSU Alumni graduating prior to May 2018 must request a Handshake account.
Why do I have to register to attend the Career Fair?
In order to attend one or both days of the Fair, you must register via Handshake. To attend DAY 1-Virtually, you will need to register for 10-minute one-on-one meetings or 30-minute group sessions to meet with employers, graduate or professional school representatives using Handshake's video platform. To attend Day 2 In-Person you will need to pre-register online and come in person to the University Center Ballroom, located on the NSU Tahlequah campus at 612 N. Grand Ave. The fair begins both days at 11 a.m. and will conclude at 2:00 p.m.
How can I register?
Registration is easy through Handshake! You can navigate to the "Event" page within Handshake to navigate to Fairs or if already logged in, click the "Register/Join Event" button, answer a few quick questions, click "Finish" and you're done! Need help with the registration process? Take advantage of the Drop-In Daily Zoom Help Desk Session-NSU Virtual Career & Graduate School Fair hosted daily beginning Thursday, September 23rd from 4 p.m. to 5 p.m. and on the day of the VIRTUAL Fair, Tuesday, October 5th, 8:30 a.m. to 2 p.m.
Tuesday, October 05, 2021
Contact:
Kandra Medlin
Phone: 918-444-3110
Website:
Click to Visit